Brand Products - Ganso SD Gundam World
​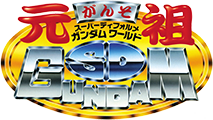 After 20 years of blank, Ganso SD Gundam is back!
Instead of "reprint" "Resurrection". The reason was using the latest technology, not be compared with the time "modeling" and "movable", located in the "color reproduction". This brand is outgoing towards the time of the fan with the package followed by the serial number, is a product of evolution is a sequel to the original SD Gundam world.
Products
Sort By: Release; Filters: None