Brand Products By - 12 "PM
(Twelve PM)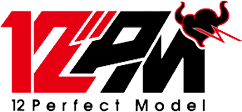 The latest brand of TAMASHII INATIONS that releases "action figures" as Japan culture to the world with world standard size "12 inches (approximately 30 cm in height)".
Japan not only figures of the characters around the world, the approach is different for each character, and pull the character of the appeal to the fullest.
TAMASHIINATIONS is give, the top-level model of the action figure.
Products
Sort By: Release; Filters: None