Tamashii Blog

A new "ONE PIECE" comes to S.H.Figuarts! Introducing Luffy, Zoro, and Sanji with new photos!
2023-02-28 16:00 更新
■ The Trio donning their Onigashima Battle costumes to raid S.H.Figuarts!
Three characters from "One Piece" come to the S.H.Figuarts series, which condenses all technologies in modeling, movability, coloring and more under the theme of pursuing faithful character expression through humanlike movement.
This time we highlight Monkey D. Luffy -The Raid on Onigashima- (released in August 2023), Roronoa Zoro -The Raid on Onigashima- (released in September 2023), and Sanji -The Raid on Onigashima- (released in October 2023)!
This is the first time that "One Piece" characters have been released from S.H.Figuarts brand since 2010! So today we want to highlight the trio of figures, created with the technology that has been cultivated over the past 10 years!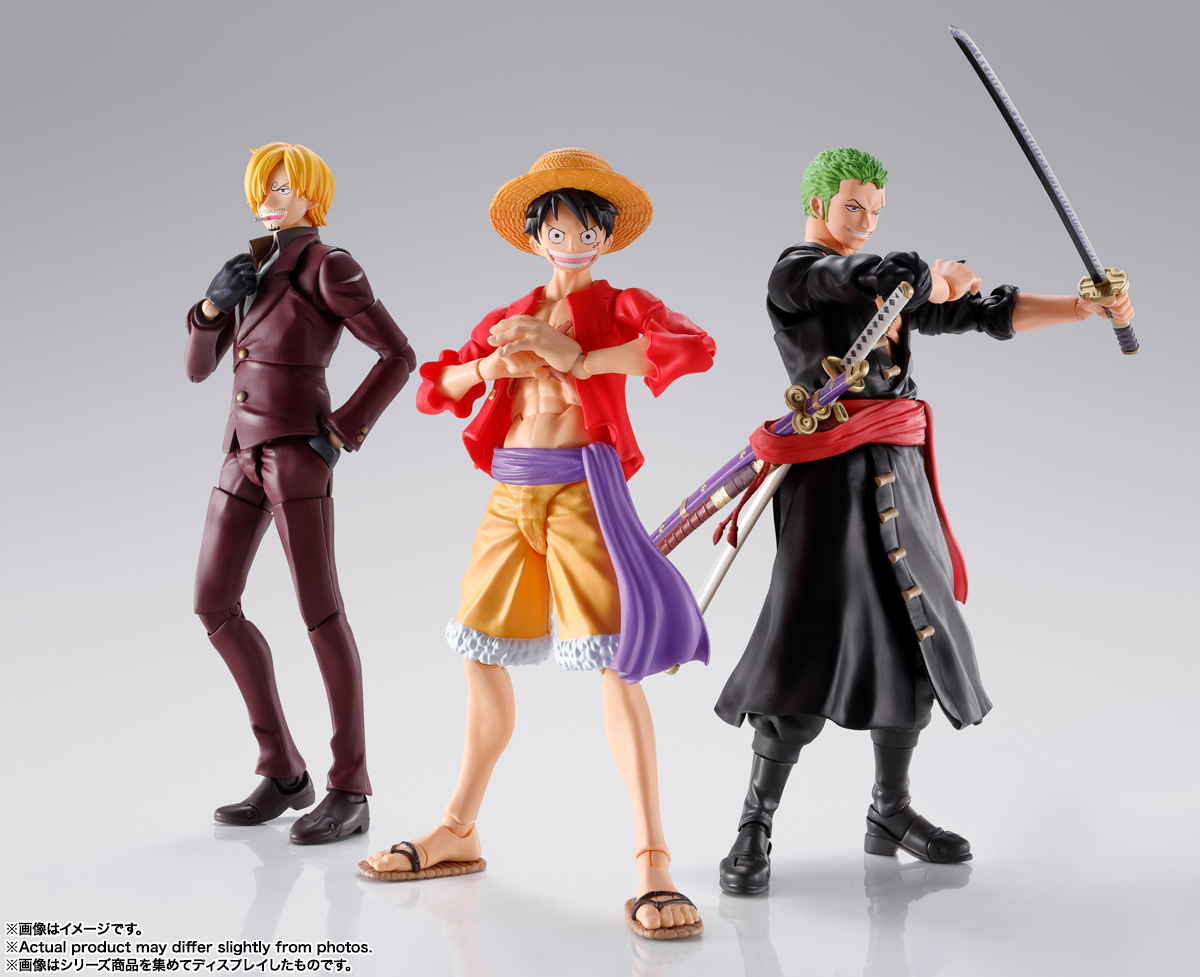 *The images displayed in the article are of colored prototypes. They may differ from the actual product.
*Each of the three characters are sold separately. In addition, the posing seen in some of the images my require a separately sold pedestal (such as TAMASHII STAGE etc.).
All three of them appear in the costumes of the anime's Wano Saga and the raid on Onigashima, which is currently airing on TV!
Relive the fierce battle the three took part in on Onigashima!
■ Various poses are possible with the addition of joints!
As action figures, S.H.Figuarts is, all about moveability!
The three characters introduced this time incorporate new technology into their movable parts, allowing them to take poses more faithful to how they appear in "One Piece".
Let's talk about the shoulder joint first. Compounding that joint allows you reproduce the poses with the arms in front of the body!
If you look at Sanji in the image below, you can easily see the how the arms posed out in front of his body and the double-jointed shoulders.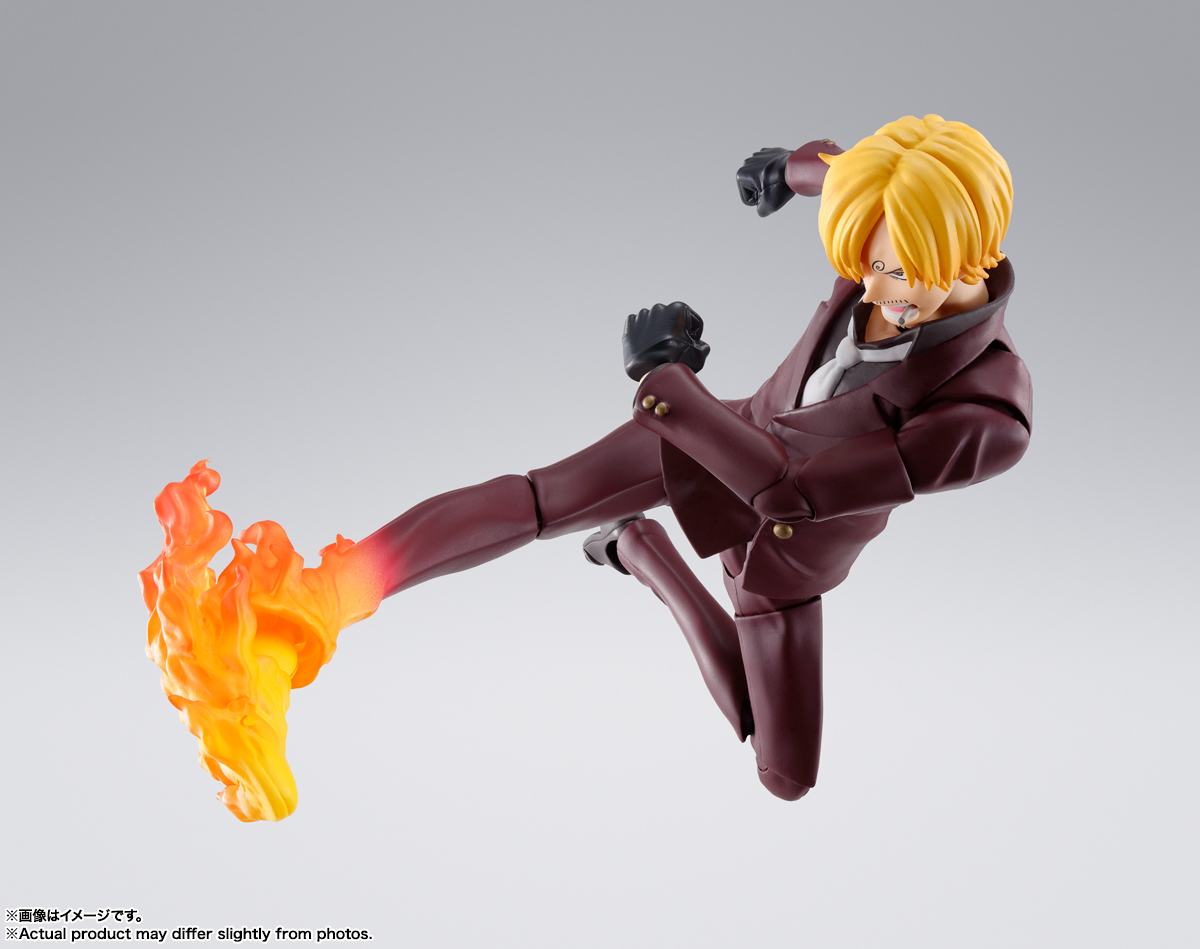 Next is the abdominal joint. Putting a joint mechanism in the abdomen makes it possible to assume poses where he leans forward poses.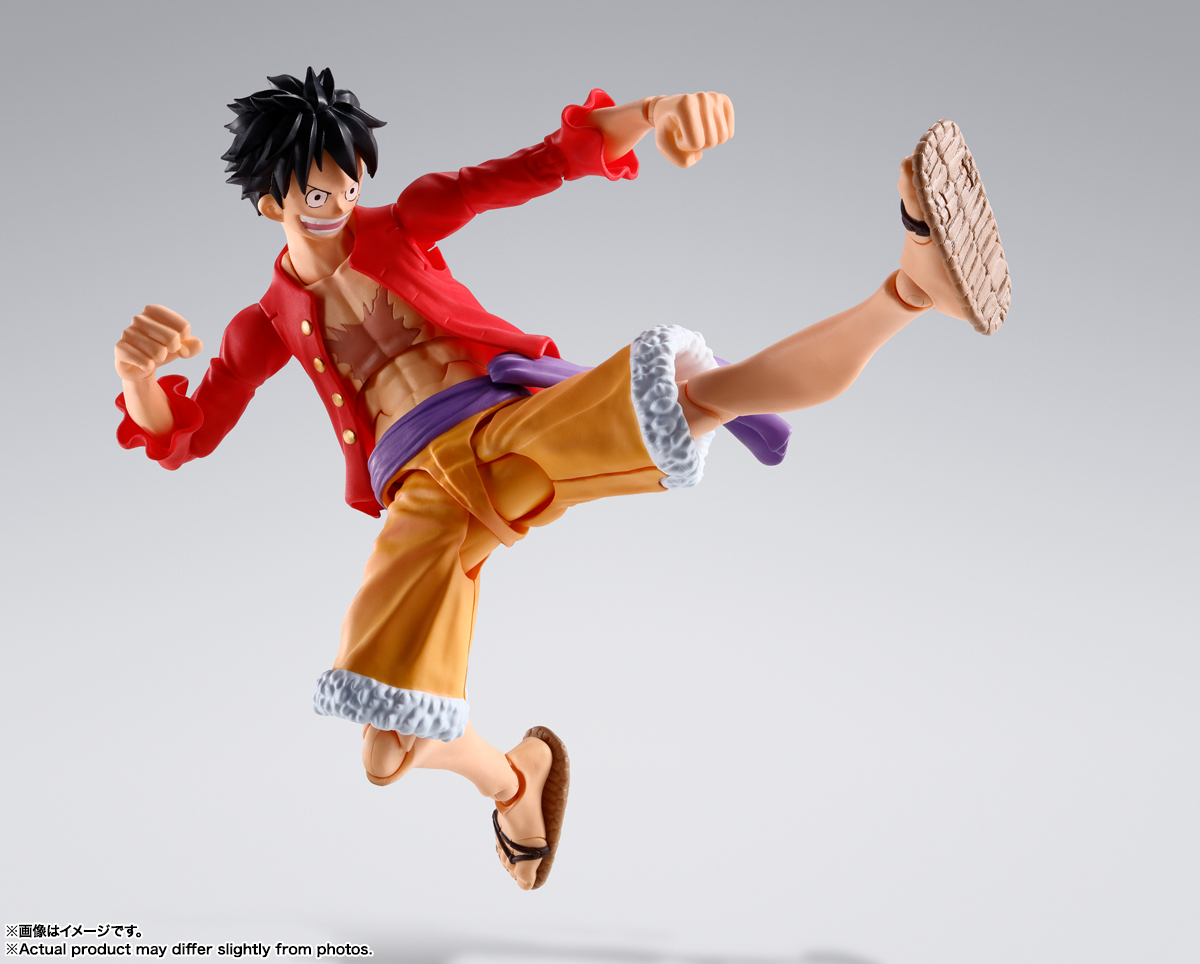 Take note of the joint in Luffy's abdomen.

In addition to that, check out Luffy's feet in this next image.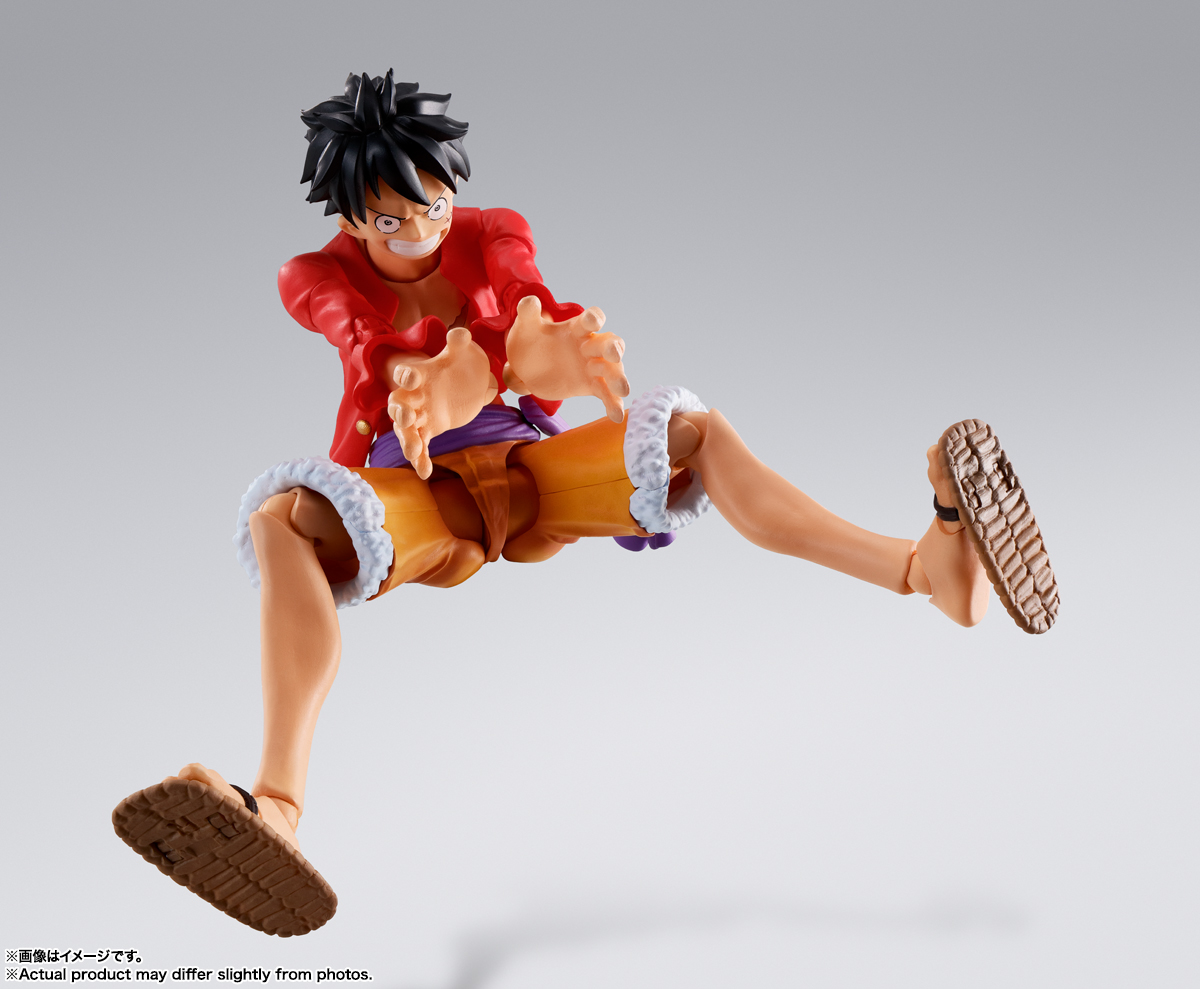 His sandals can move independently of his feet, allowing him to pose even more like Luffy!
Of course, the other joints also have a wide range of motion and can be moved freely, just as they have been in past S.H.Figuarts products!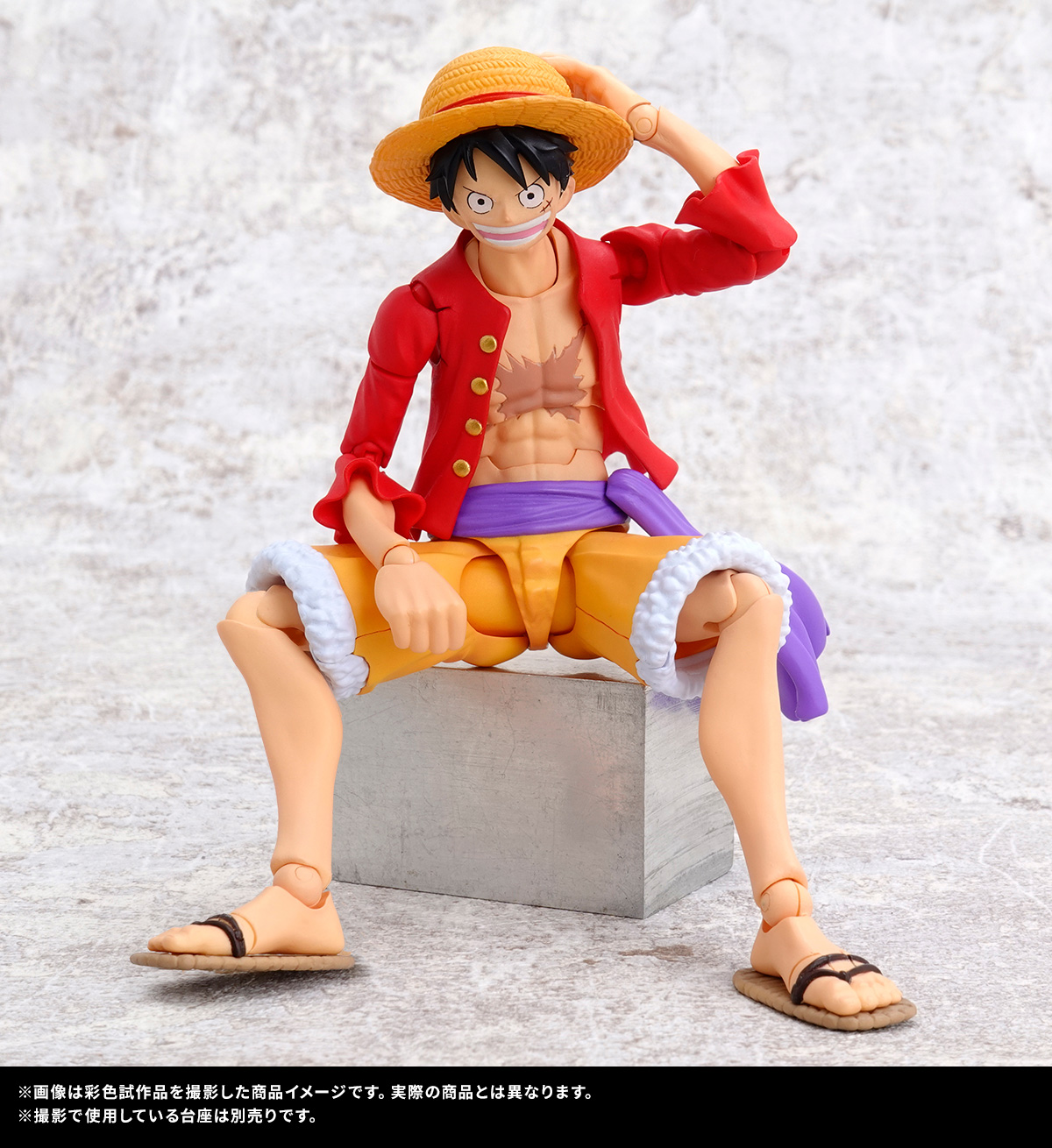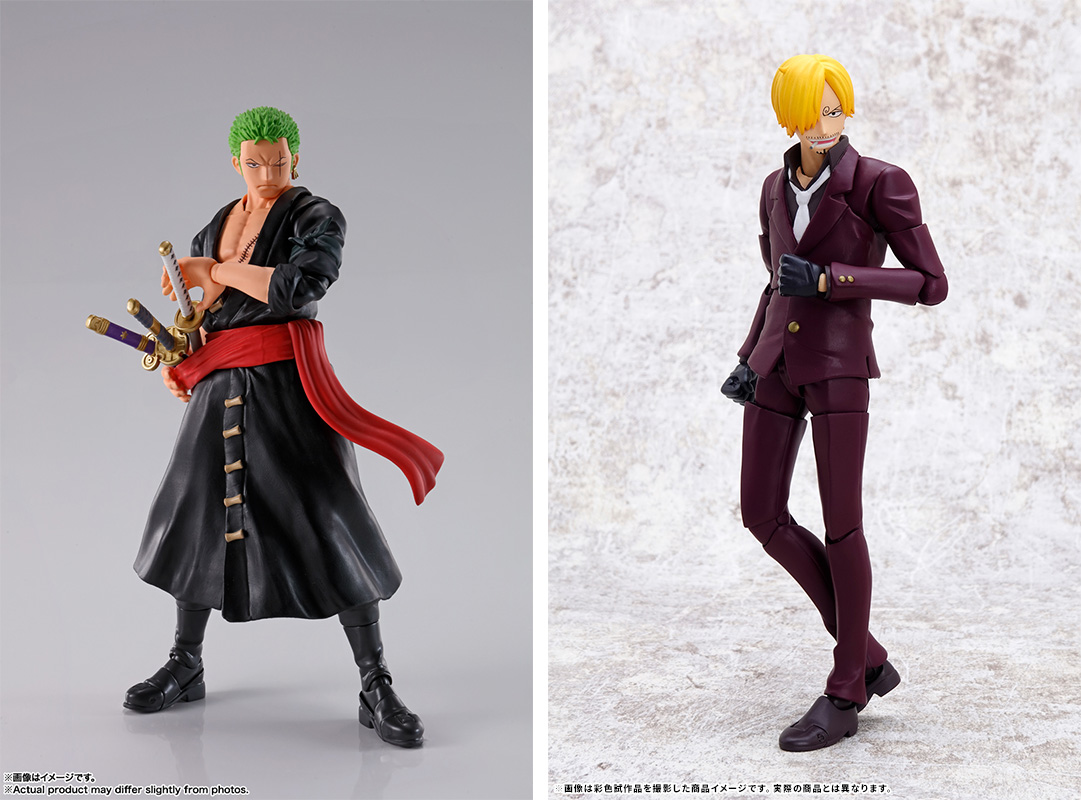 In this way, it is possible to pose each character to look just like they jumped out of the anime.
■ルフィたちのいろいろな表情を再現!
さらに、感情表現豊かな『ONE PIECE』らしく表情パーツも数多く付属しています!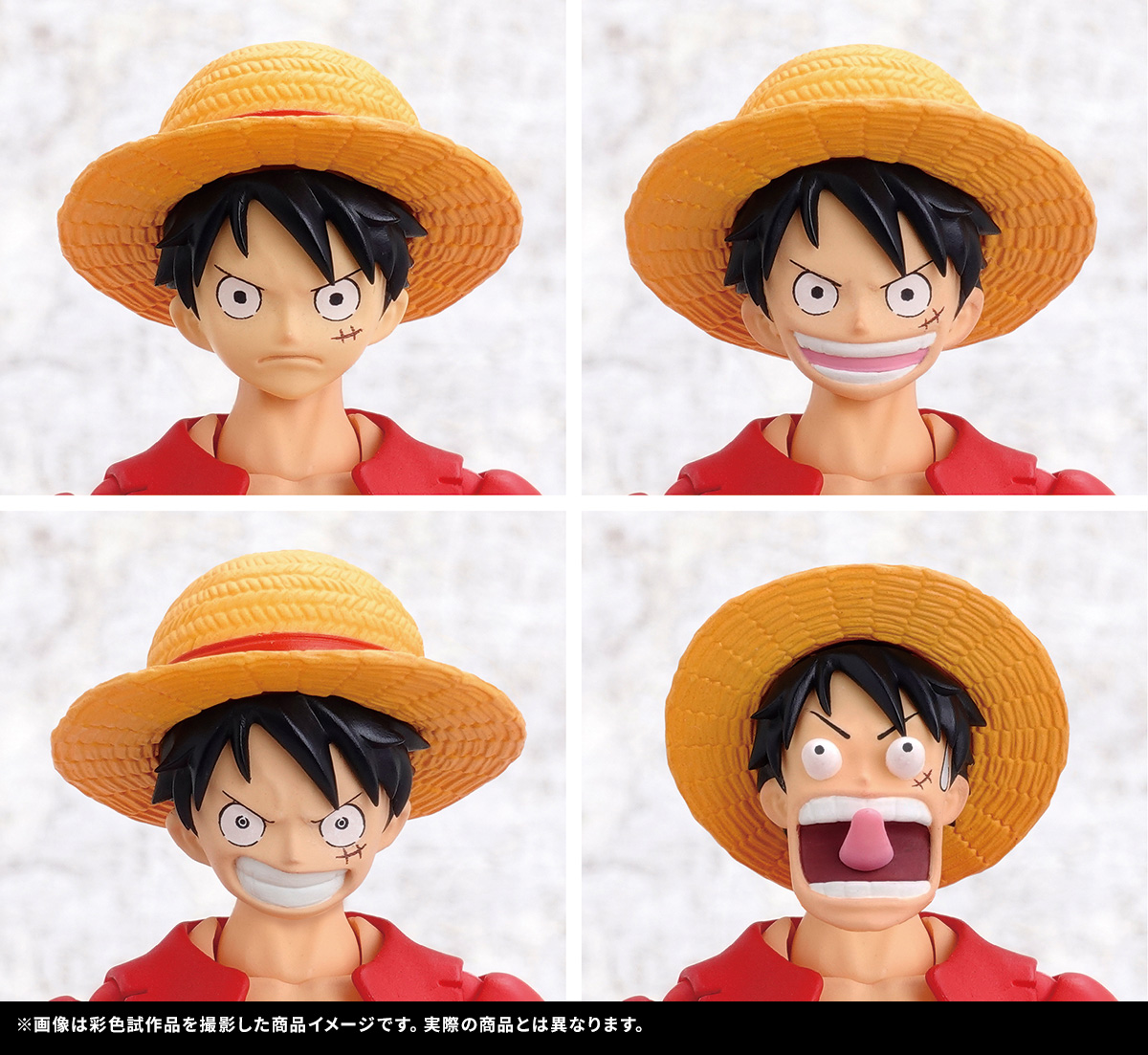 Luffy comes with a standard face, an open-mouthed smile, a face with a clenched jaw, and a surprised face.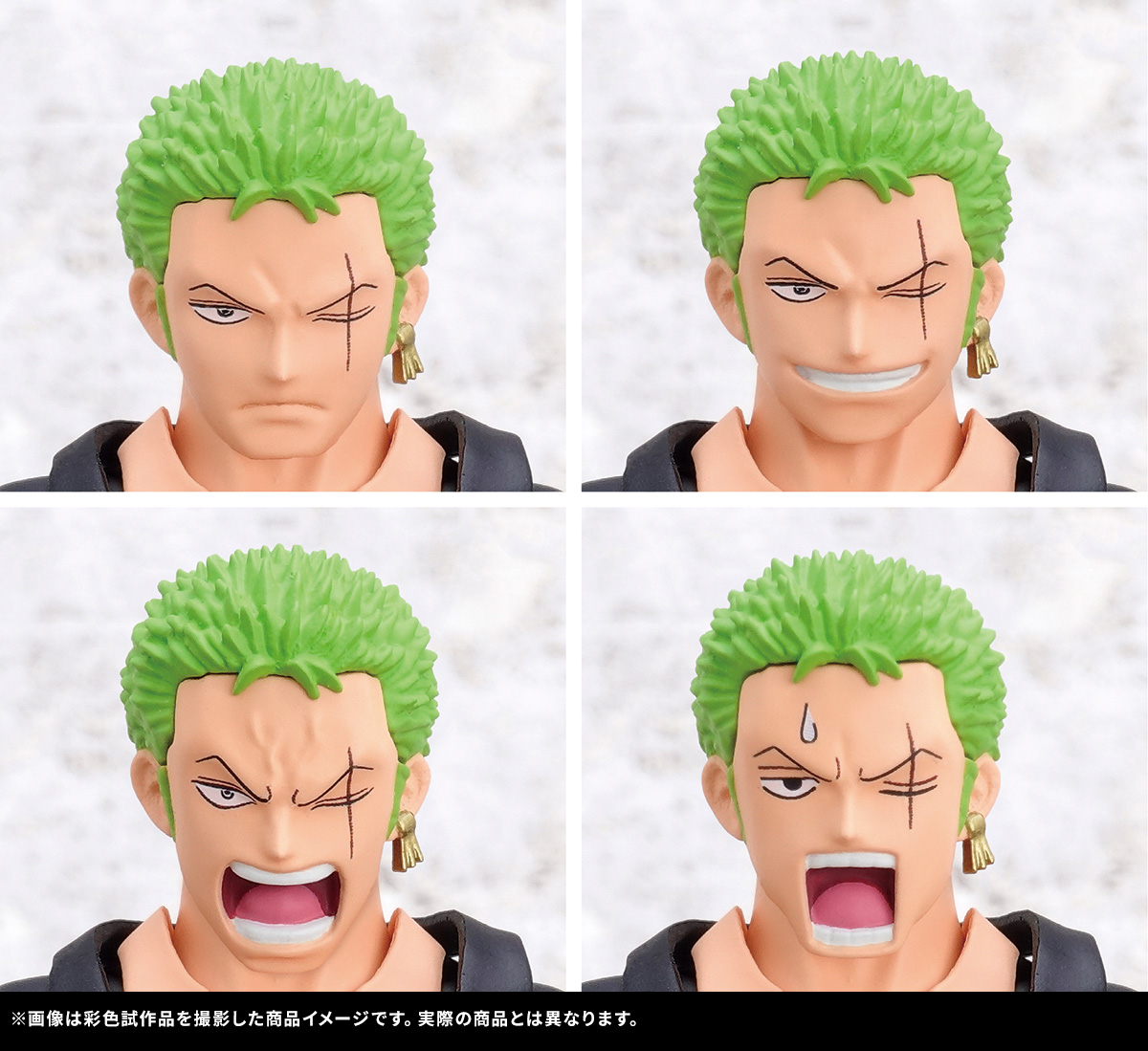 Zoro comes with a standard face, a grinning face, a yelling face, and an angry face.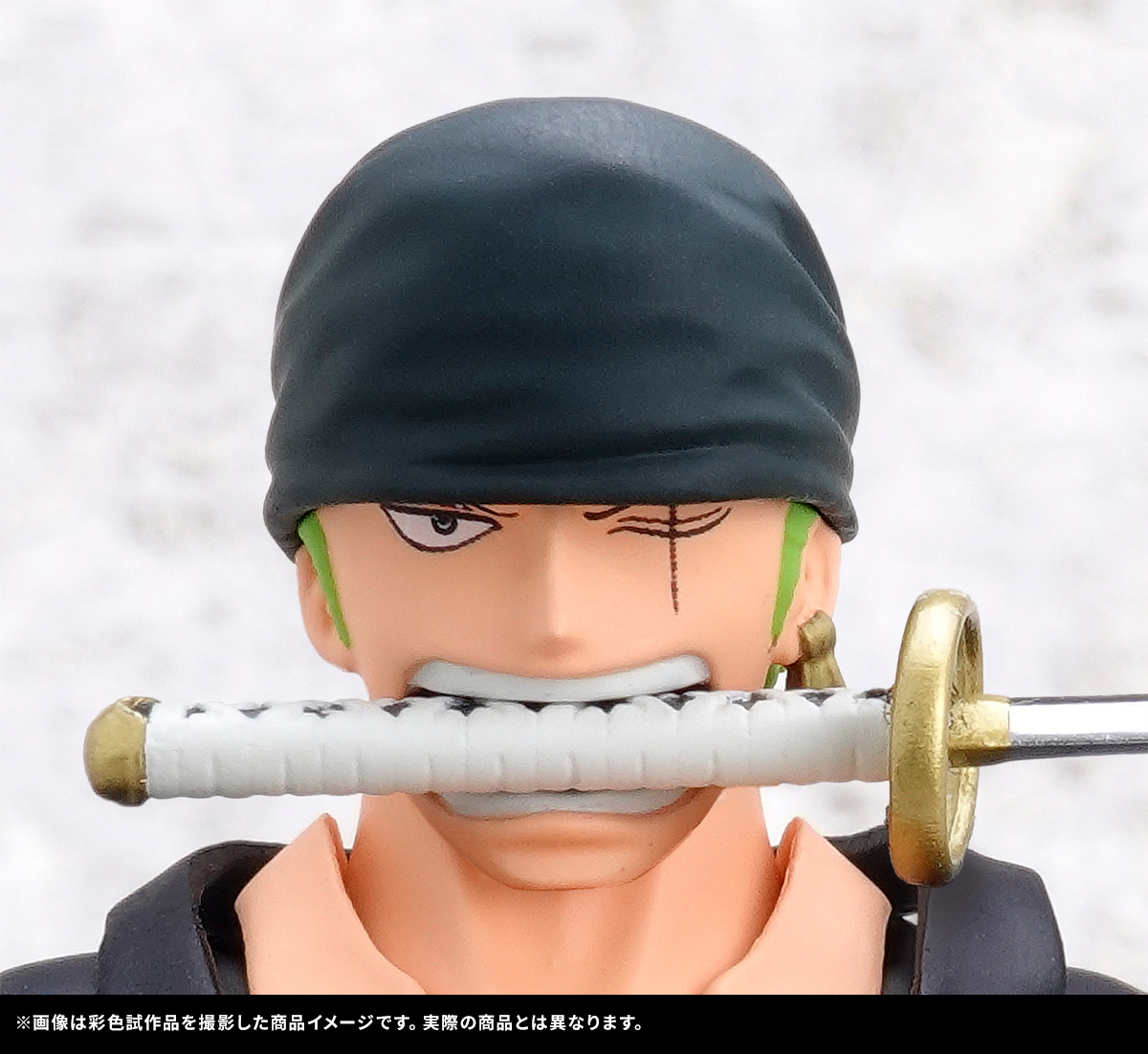 Of course, there's also a face with a sword clenched in Zoro's teeth and a bandana on his head included, too.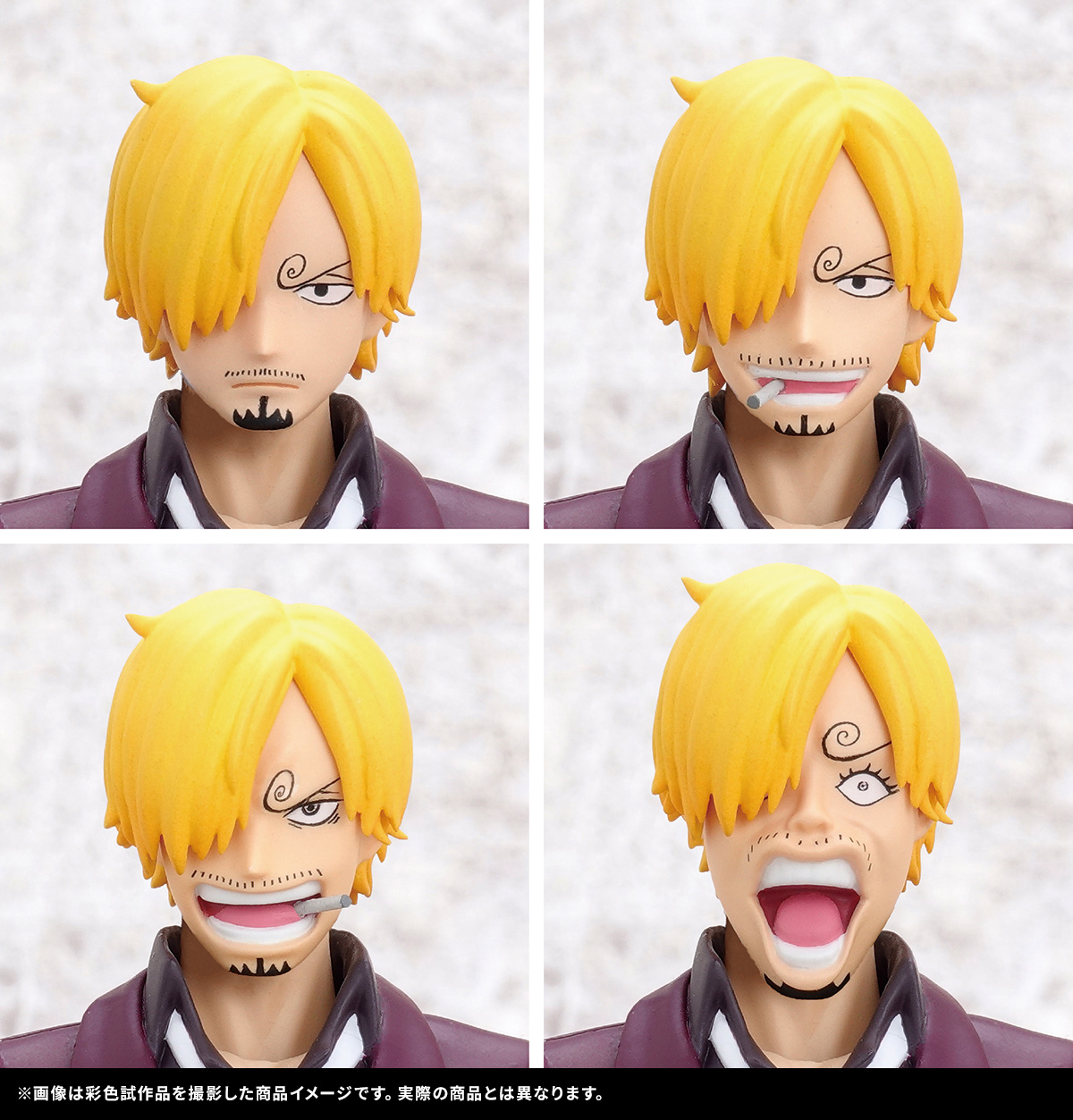 サンジには通常顔、ニヤリ顔、叫び顔、驚き顔、さらに……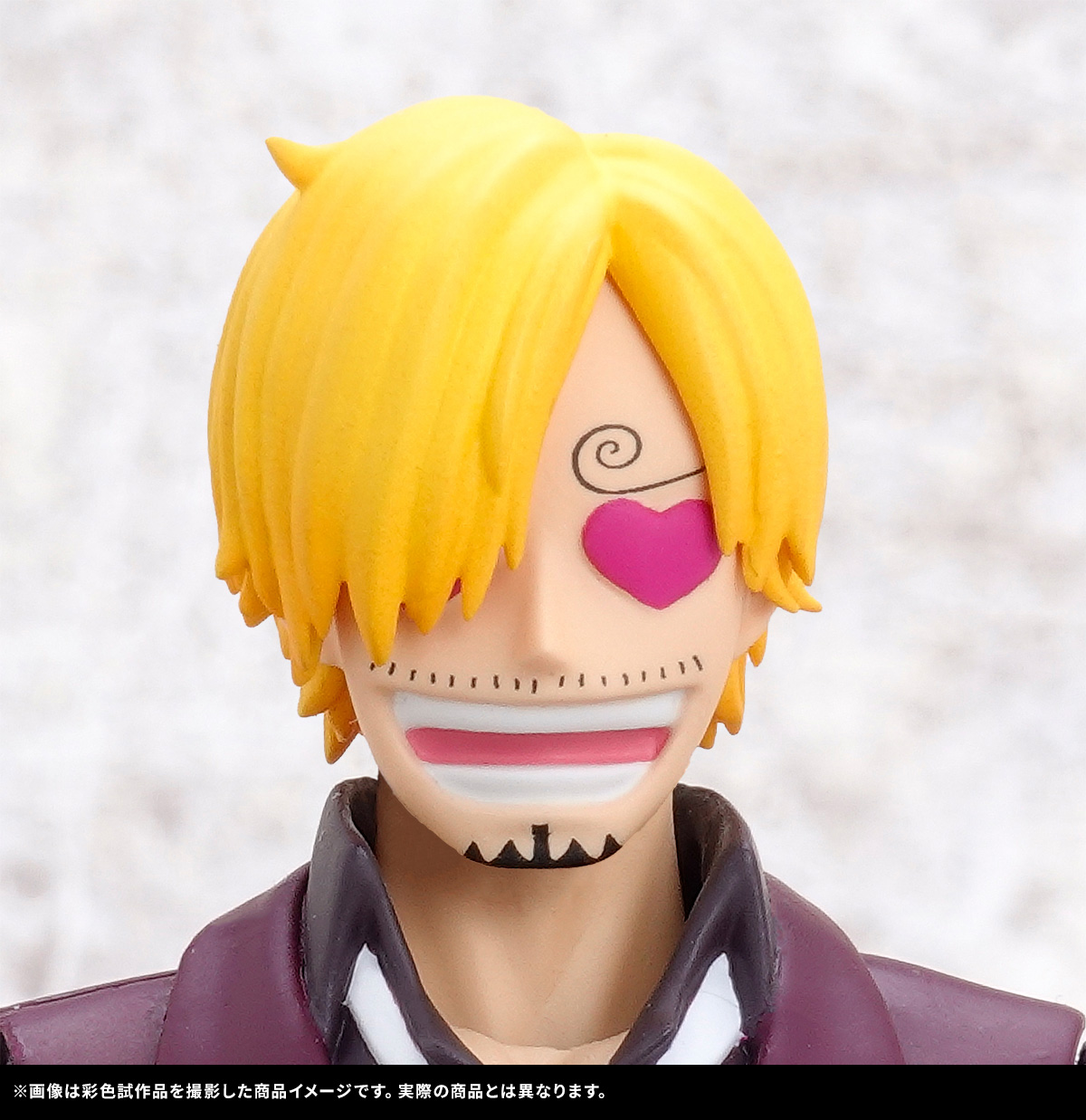 Sanji's familiar lovey-dovey face with heart-shaped eyes is included, too!
The Zoro figure comes with Luffy's face (pictured below, on the left), and the Sanji figure comes with Luffy's drooling face as bonus parts.
With a rich lineup of facial expression parts, you can enjoy recreating various situations and come up with your own! For example...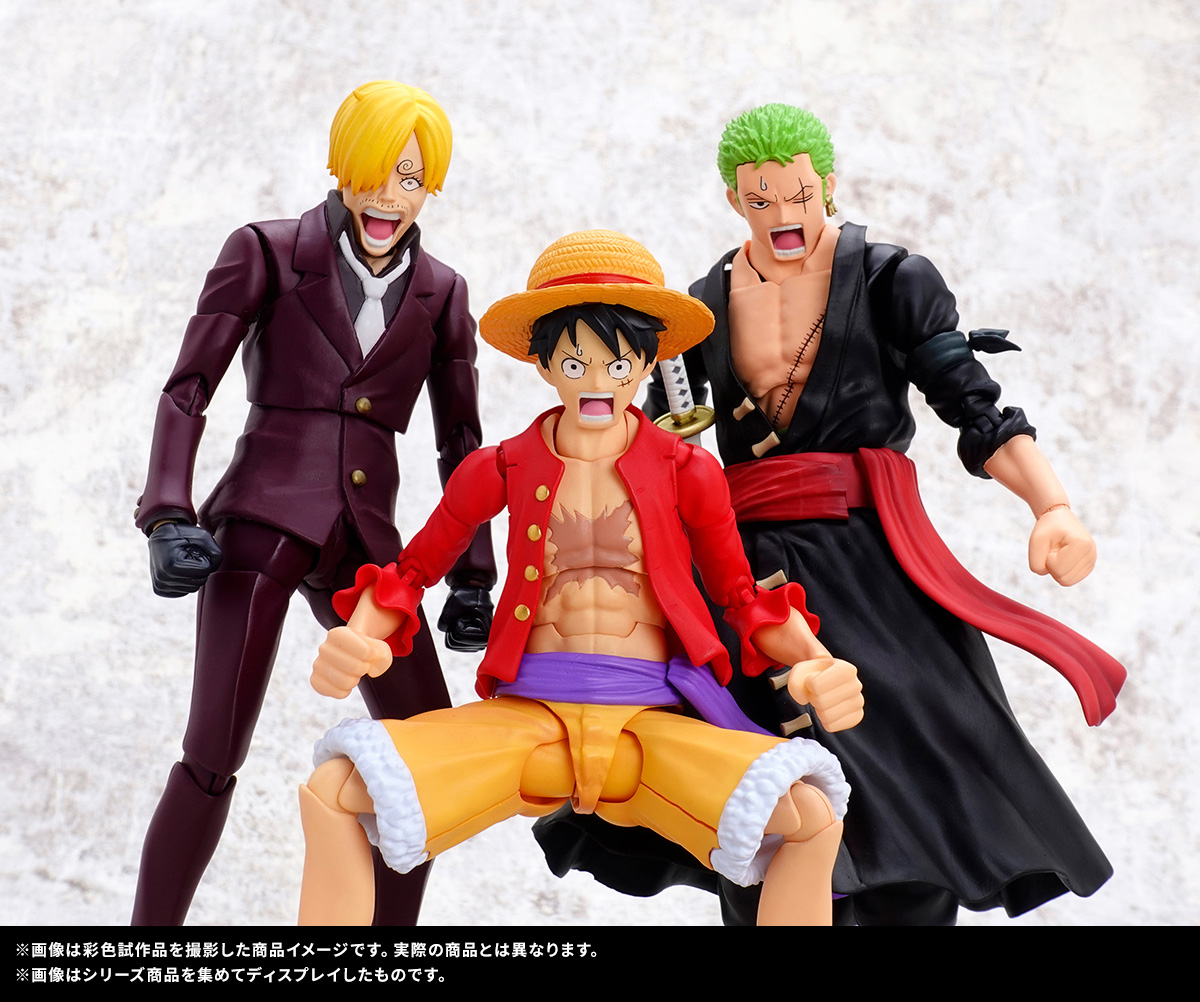 Luffy, Zoro, and Sanji are all surprised! Or...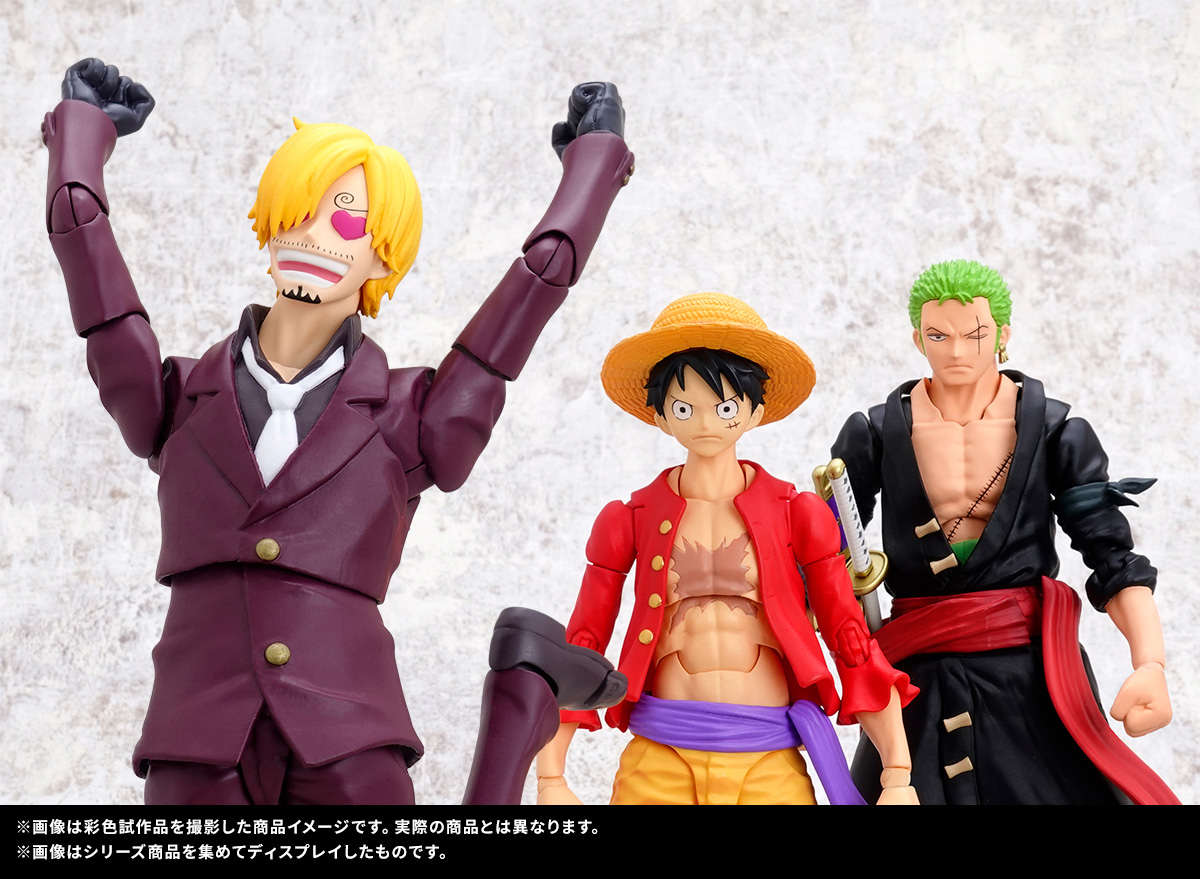 ...you could also create unique scenes such as the one above with an adoring Sanji and fun and Luffy and Zoro watching him quietly. We hope that fans can collect all three for maximum fun!
■ Recreate powerful action scenes!
Speaking of "One Piece" each of the three figures can recreate powerful-looking action scenes with their respective special abilities!
Of course, all three bodies come with interchangeable wrists to recreate various poses, Zoro comes with a trio of swords, and Sanji comes with an effect for his Diable Jambe attack.
すべてを駆使した、3人の大迫力シーンを再現した画像をドーンとお届けします!!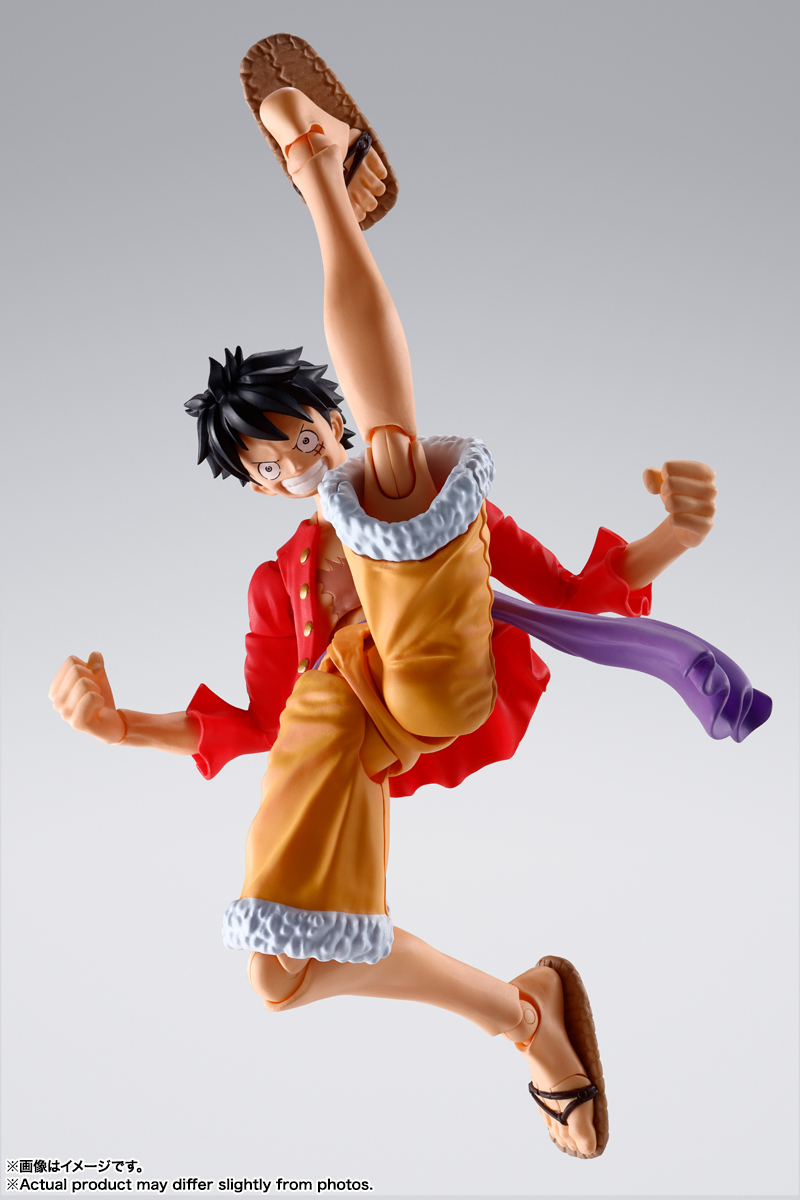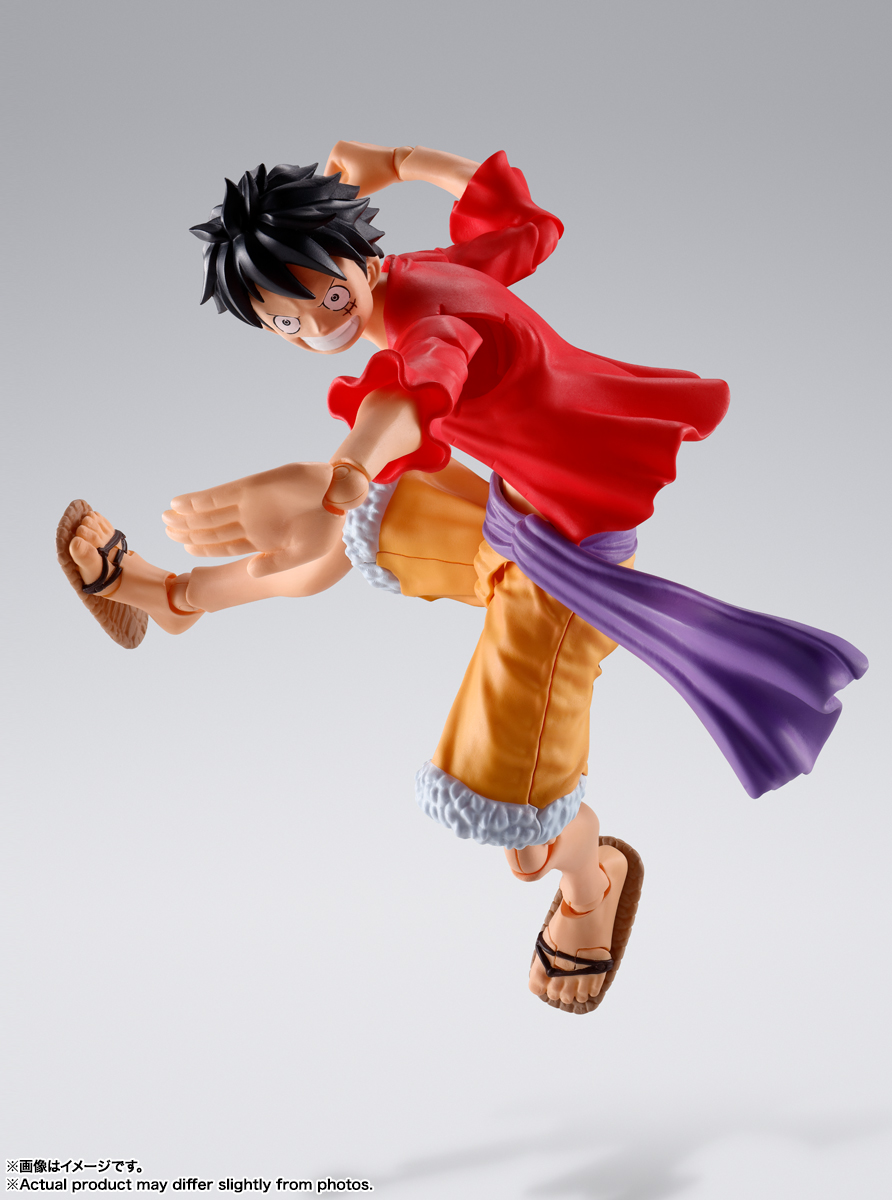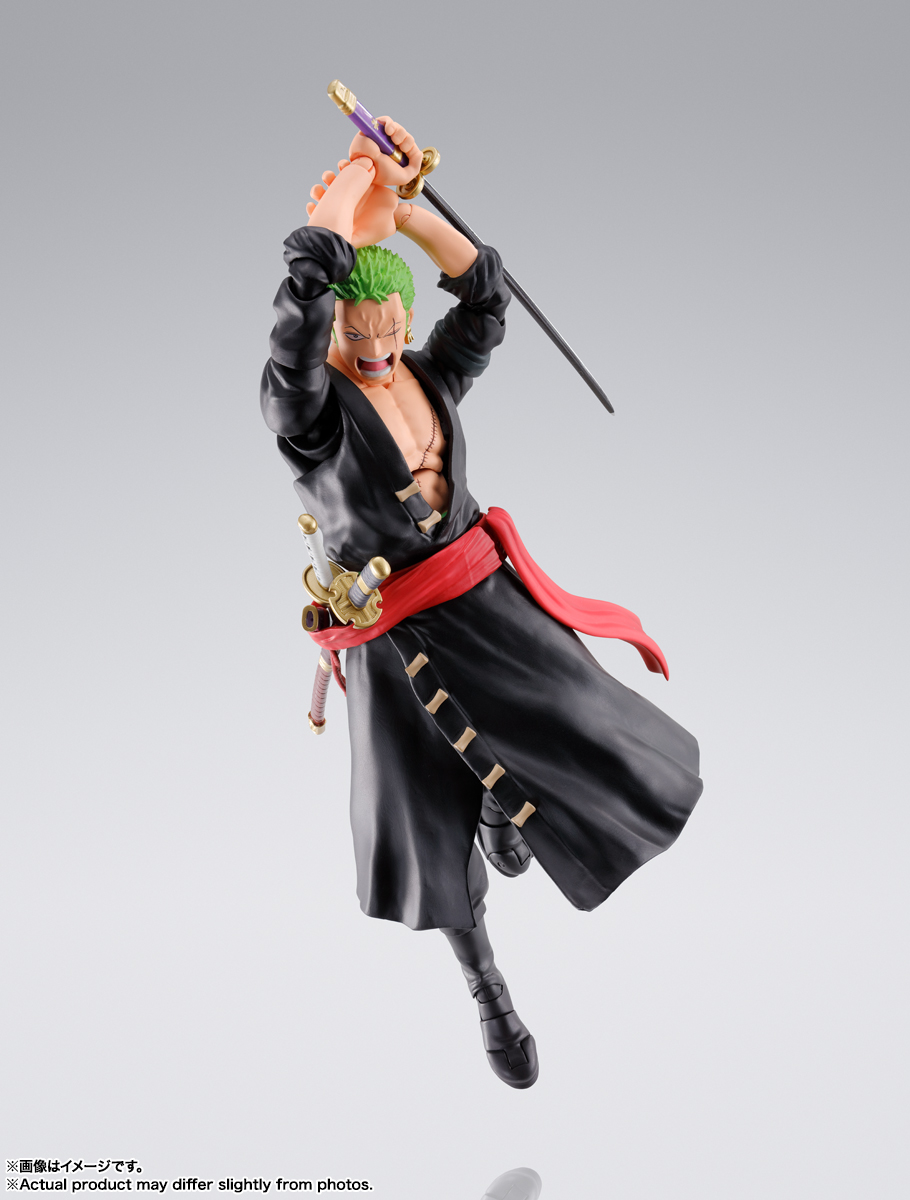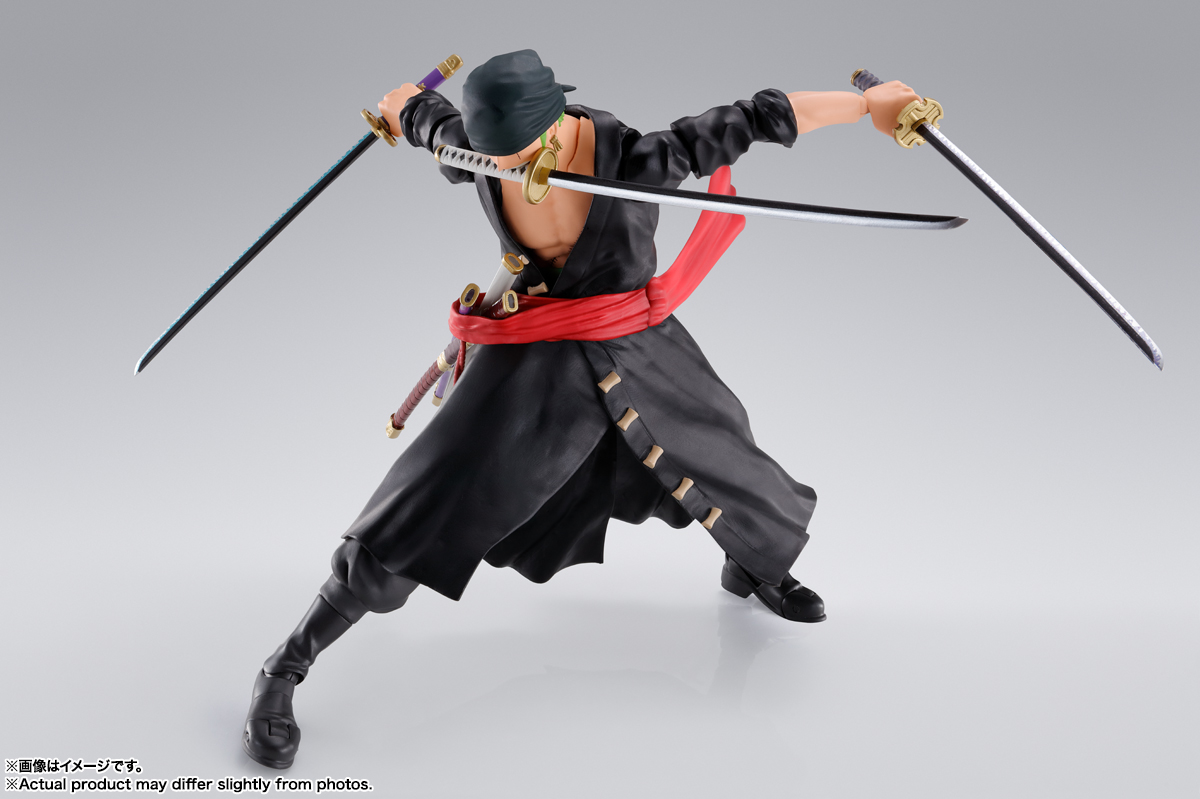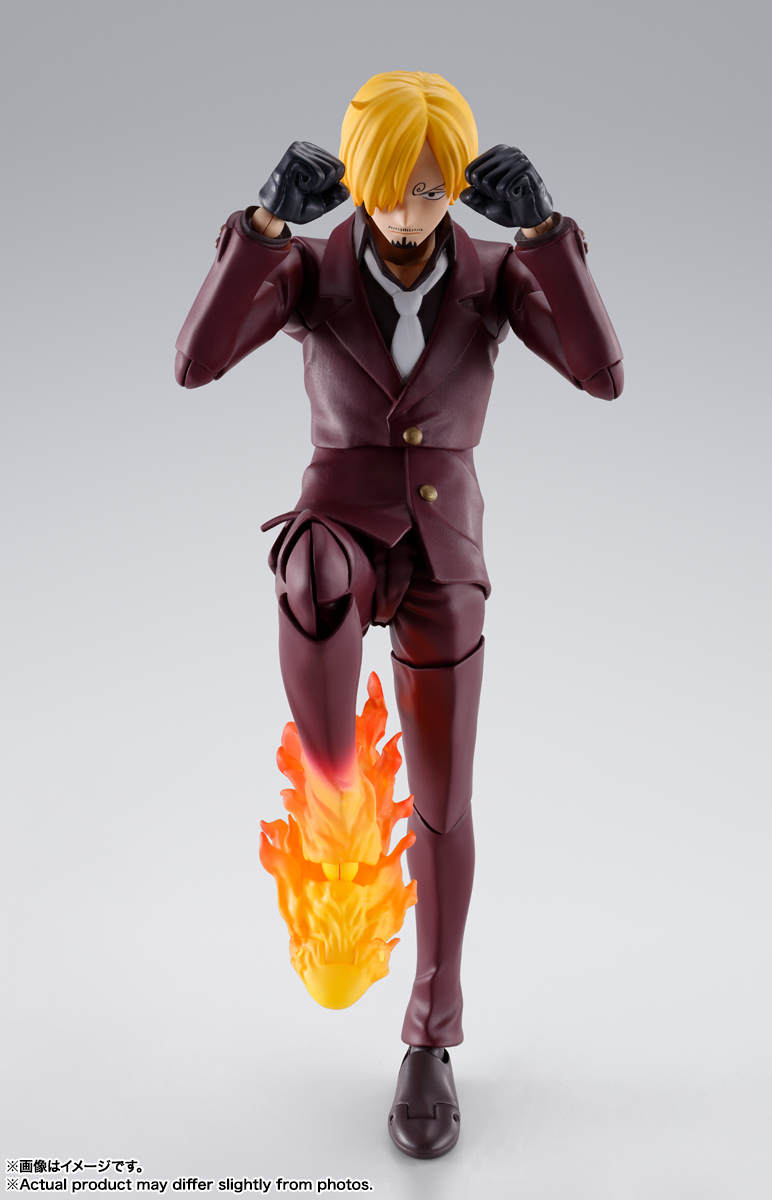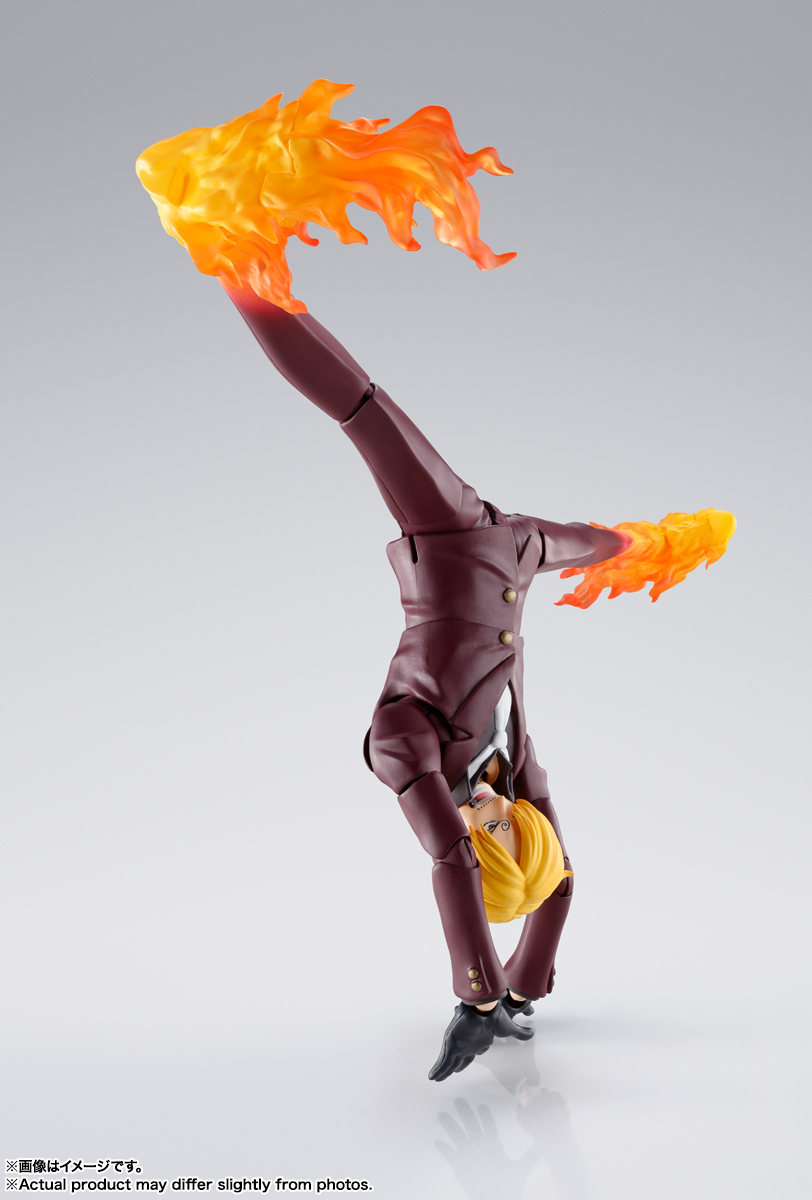 So, what did you think?
We hope that you saw the bold and dynamic poses these three figures can take!
These 3 items are the latest in a long line of "One Piece" figures from S.H.Figuarts, and are a must-haves for both those who have always wanted a "One Piece" movable figure, as well as for fans of the series who have yet to experience S.H.Figuarts!

Reservations are scheduled to start on March 1, 2023! Be sure to check it out!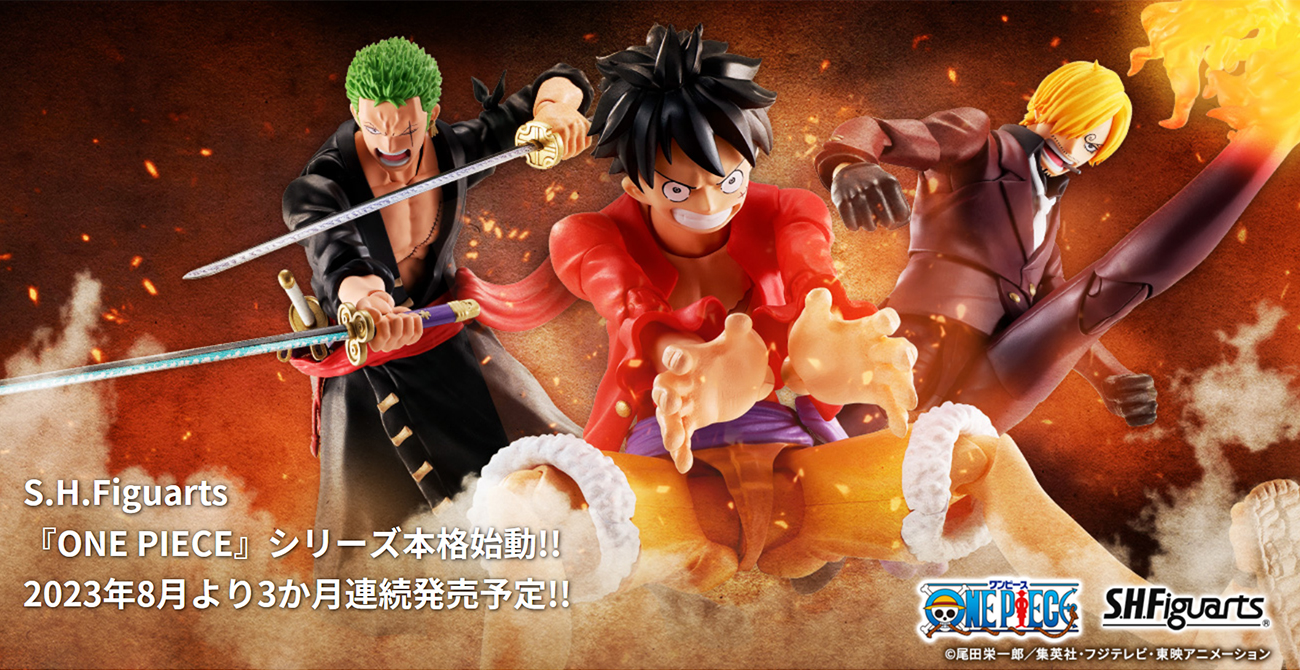 >S.H.Figuarts Monkey D. Luffy -The Raid on Onigashima- Product Detail Page
>S.H.Figuarts Roronoa Zoro -The Raid on Onigashima- Product Detail Page
>S.H.Figuarts Sanji -The Raid on Onigashima- Product Detail Page
©尾田栄一郎/集英社・フジテレビ・東映アニメーション