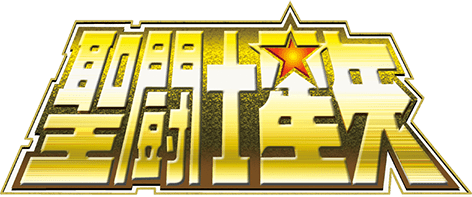 "Burn, My Cosmos!"
The "Saint Seiya" series is a huge hit that transcends borders.
Here you will find information about the latest products being 
developed by the TAMASHII NATIONS brand of finished figures.
SELECT YOUR LANGUAGE
English
简体中文
繁體中文
español
日本語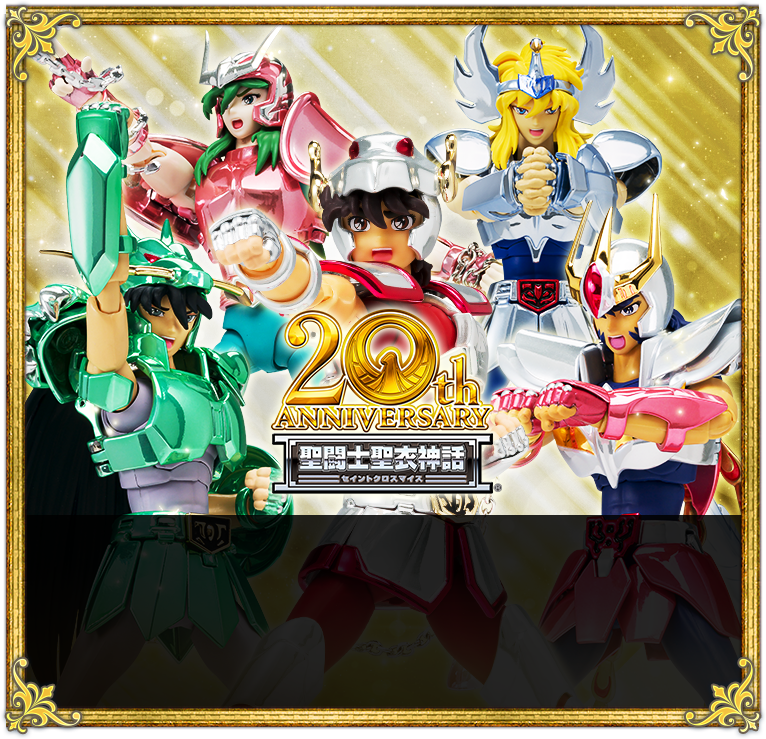 聖闘士聖衣神話20周年を記念して
初期青銅聖闘士5人が特別なカラーリングで
Released!
Close

隠されたエイトセンシズ企画が遂に公開!!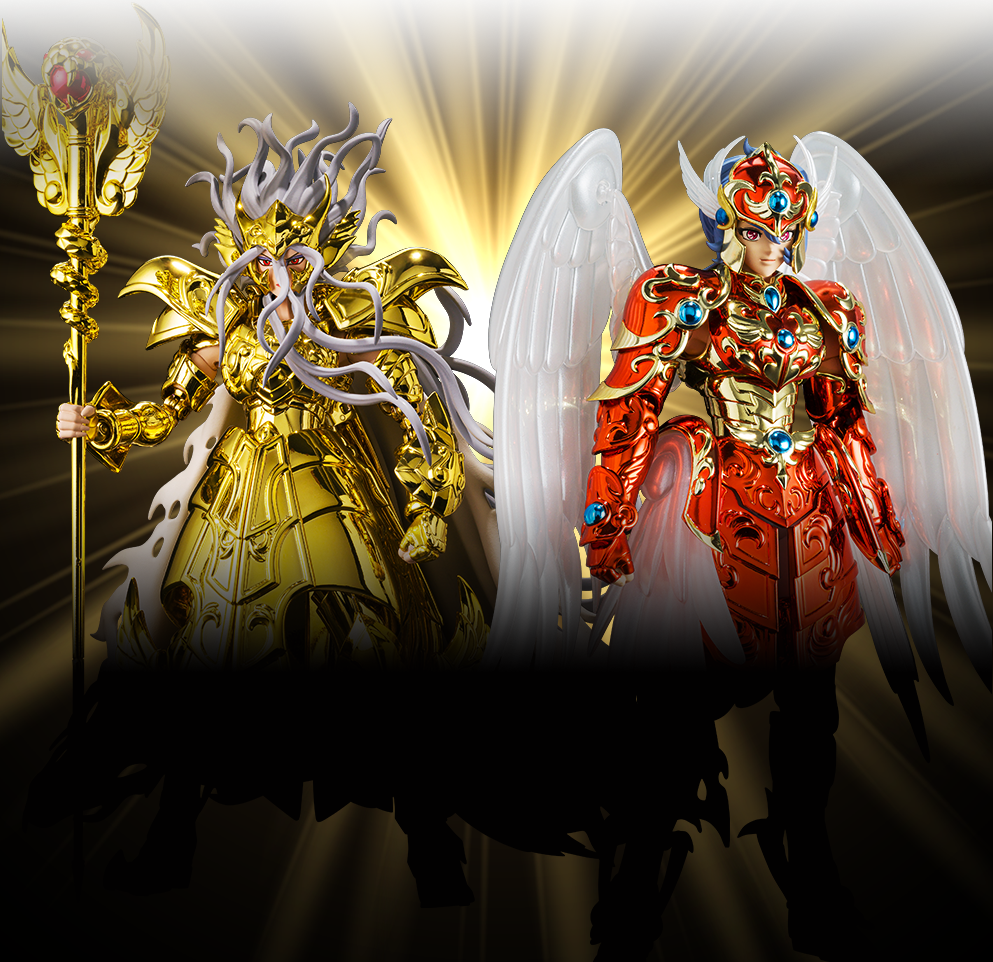 "Have you ever felt a microcosm?"
"SAINT SEIYA WORLD" is now available in Belle Salle Akihabara B1F as "SAINT CLOTH MYTH Series"!
A special exhibition will be held to commemorate the 20th anniversary of SAINT CLOTH MYTH series.
20 years of history gathered in Akihabara!
The legendary 13th Gold Saint "Opyx Odysseus"
"SIREN SORRENTO (True Cloth)", which released the true power of Scale Cloth, will be exhibited for the first time as Display only!
Celebrating their 20th anniversary, CROS MICE's latest work continues to create myths!

SAINT CLOTH MYTH Series Revival Re-Release Votingresults will be announced!
"SAINT CLOTH MYTH" started in 2003.
Together with the "SAINT CLOTH MYTH EX" series,
we have announced and released more than 250 products so far.
A special project is planned to commemorate the 20th anniversary in 2023! Stay tuned for more news!


Click on the logos to see the details of each brand.


TAMASHII NATIONS
About Shopping Sites and Regions
Retail products can be found at TAMASHII NATIONS STORE TOKYO, as well as toy stores nationwide and major electronics retailers.
We also have limited items that can only be purchased via
our own flagship TAMASHII NATIONS STORE or by lottery or mail order
on the Tamashii Web Shop and TAMASHII NATIONS STORE ONLINE.
You can learn more about the different options below!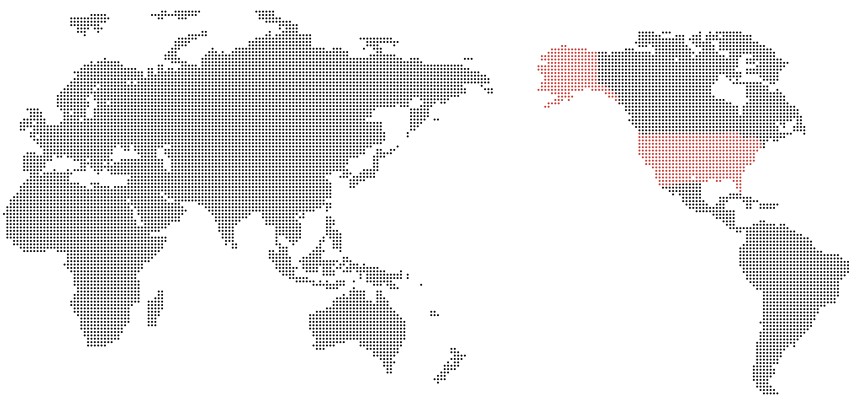 Shopping Sites
*Please inquire about the status of a product at your local retailer


SAINT CLOTH LEGEND
(Saint Cross Legend)
A new series of authentic form SAINT CLOTH figures sculpted from the film "Saint Seiya: Legend of Sanctuary". This new
brand of figures reproduces the intricate details unique to "Saint Seiya: Legend of Sanctuary" and focuses on the texture of
the Cloth, as well as the proportions of the figure wearing the Cloth, to create a new level of appeal for a CLOTH figure.

SAINT CLOTH MYTH APPENDIX
(SAINT CLOTH MYTH Appendix)
The bust models are elevated by highly crafted action pose capability, with heads and other parts that can be
interchanged with the heads and other pieces from existing SAINT CLOTH MYTH models. The special plain clothes model 
has specially made fabric clothing and comes with a Cloth box and Cloth object. Originating from SAINT CLOTH MYTH, 
SAINT CLOTH MYTH APPENDIX is a series that further expands the world of Saint Seiya.

SAINT CLOTH MYTH
​
SAINT CLOTH MYTH is a new action figure series started in 2003 that blends the concept of "sets of fully articulated
bodies and die-cast armor (CLOTHS)" from the popular late 1980's SAINT CLOTH series of toys with the latest in
technology, sculpting aesthetics, and play value.

SAINT CLOTH MYTH EX
​
SAINT CLOTH MYTH EX is the newest adaptation of the series. The latest technology has been employed to dramatically improve
the cohesion between the sacred Cloth and the figure's main body. This results in a high range of movement even when the Cloth
is worn, allowing a wide array of poses without having to change parts. Die-casting has also been used in the manufacturing
process, enabling sacred Cloths to be reassembled into their respective artifact forms. The SAINT CLOTH MYTH EX collection incorporates elements from past SAINT CLOTH and SAINT CLOTH MYTH lines to create an all-new "Saint Seiya" action figure series.

SAINT CLOTH CROWN
​
With an overwhelming amount of detail achieved in 1/6 scale, perfection in articulation, and the ability to swap out the 
cloth pieces, this is the ultimate SAINT CLOTH series that exceeds SAINT CLOTH MYTH, as the name CROWN 
suggests. This is "SAINT CLOTH CROWN."

S.H.Figuarts
​
This palm-sized action figure series brings together advanced techniques in modeling,
movement, and coloring to create realistic renditions of your favorite characters.
©2023 TOEI ANIMATION CO.,Ltd.
©車田正美・東映アニメーション
©Masami Kurumada/Shueisha
©車田正美/集英社・東映アニメーション