Tamashii Blog

I am the man who will be the general master of the Cosmo Phantom Fist! Introducing "S.H.Figuarts ABSOLUTE DIAVOLO"!
2023-06-08 08:00 update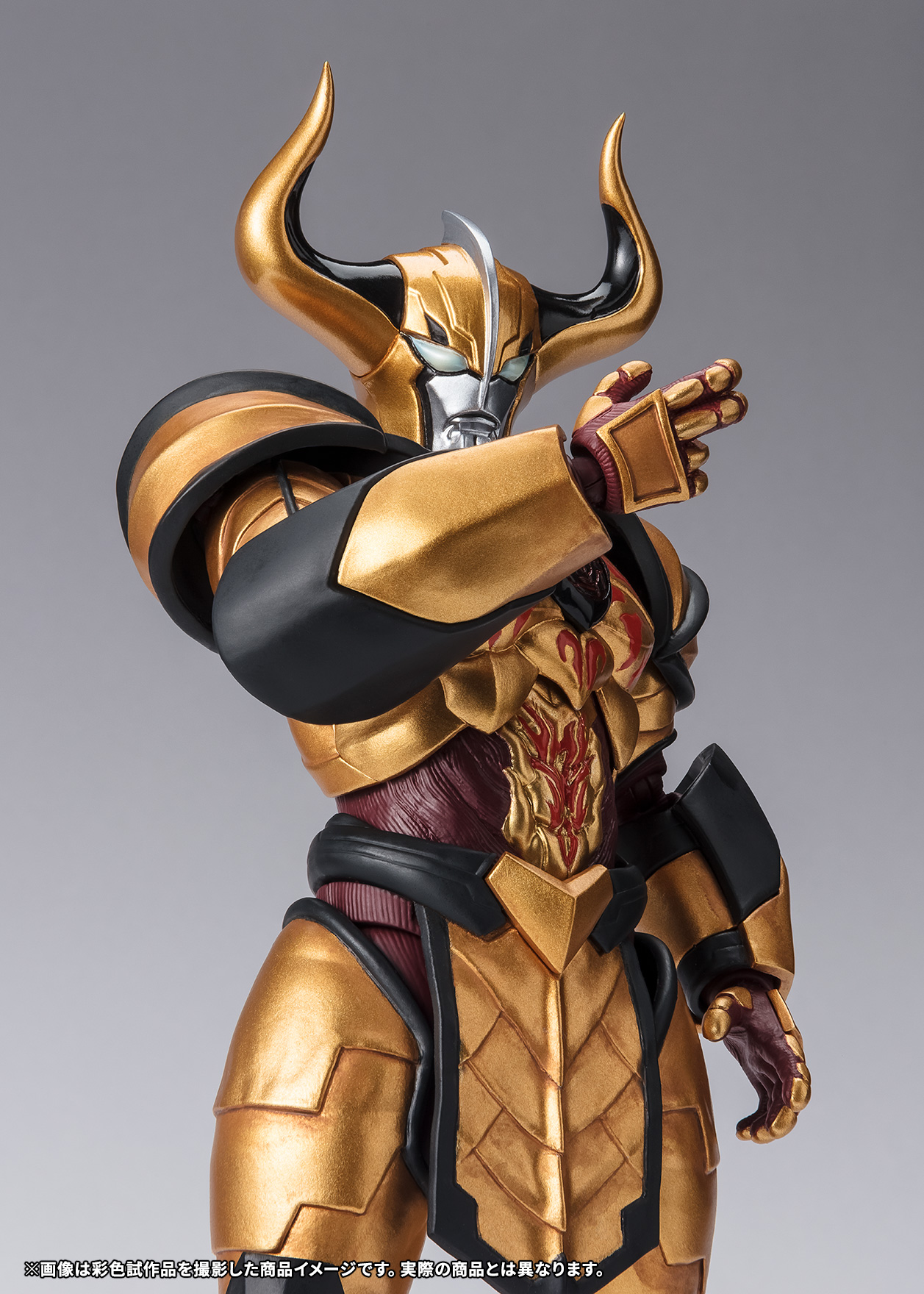 "ULTRA ARTS" aka S.H.Figuarts Ultraman Series, the ultimate life form Absolutian warrior "ABSOLUTE DIAVOLO" is now available, following "Absolute Tartarus" which is now on sale in stores! Here are its details!
*The images displayed in the article are of colored prototypes. They may differ from the actual product.
Other than "S.H.Figuarts ABSOLUTE DIAVOLO" in the article, S.H.Figuarts is sold separately.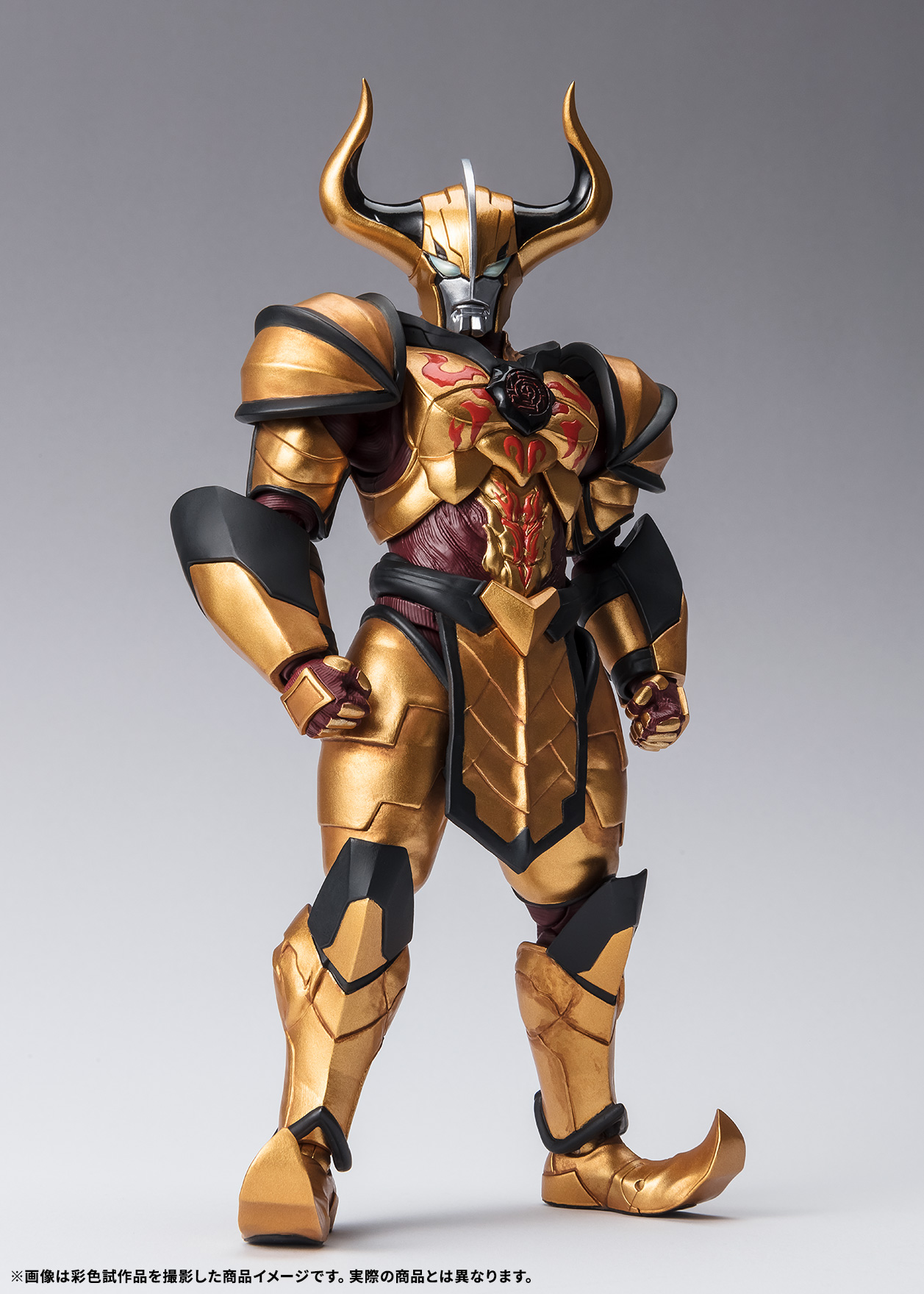 With the cooperation of Tsuburaya Productions Modeling Department LSS, it is three-dimensionalized with the image in the play. Despite having a massive and powerful body just like in the play, it has a proportion that does not collapse even if you take various poses, and has been reduced to a size of about 155mm.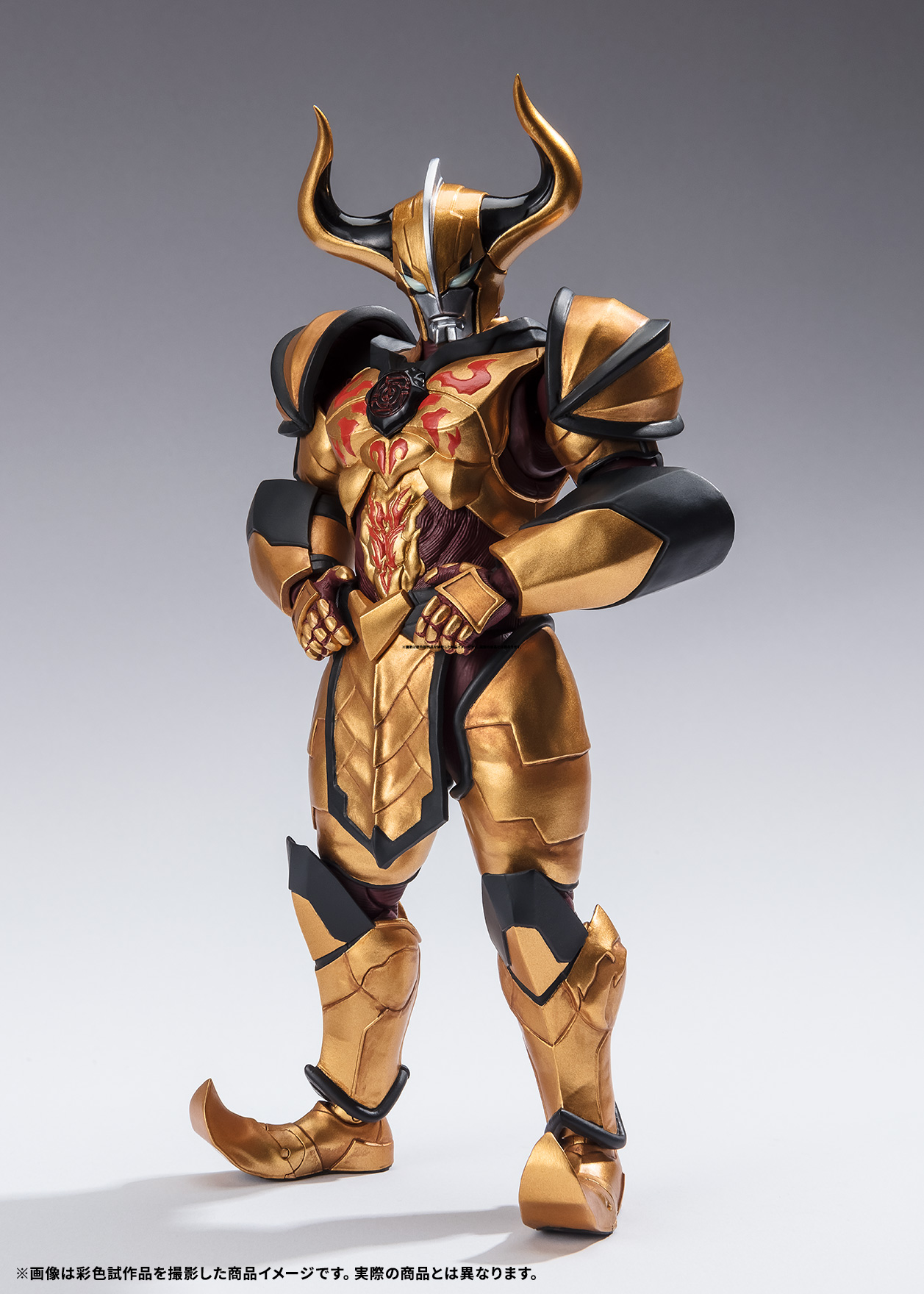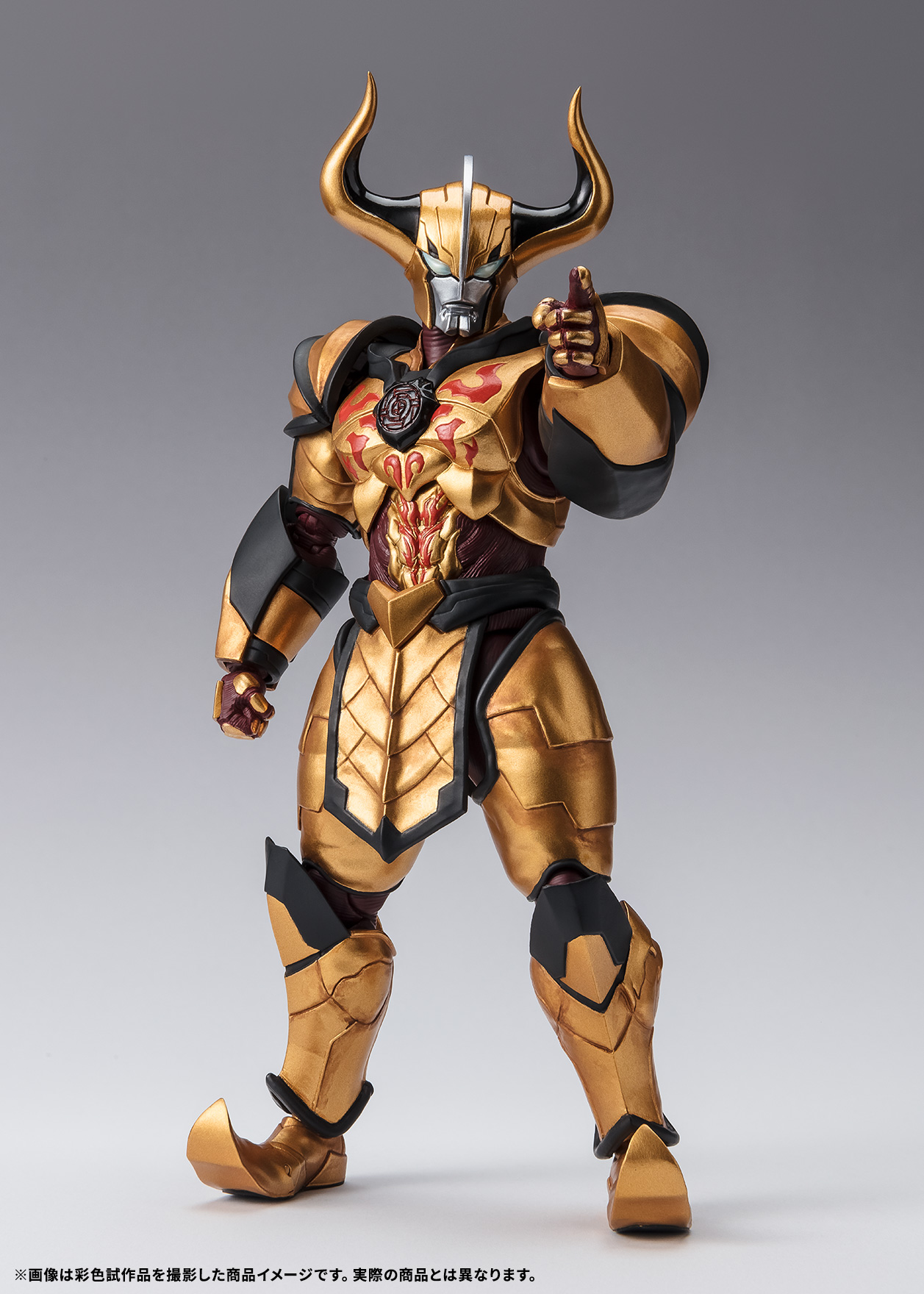 With reference to the suit in the play, the gold on the whole body is expressed by coloring. The red emblem engraved from the chest to the abdomen, which is a proof of the user of Cosmo Genjuken, is also reproduced.
There are plenty of replacement wrists, such as pointing to provoke the opponent.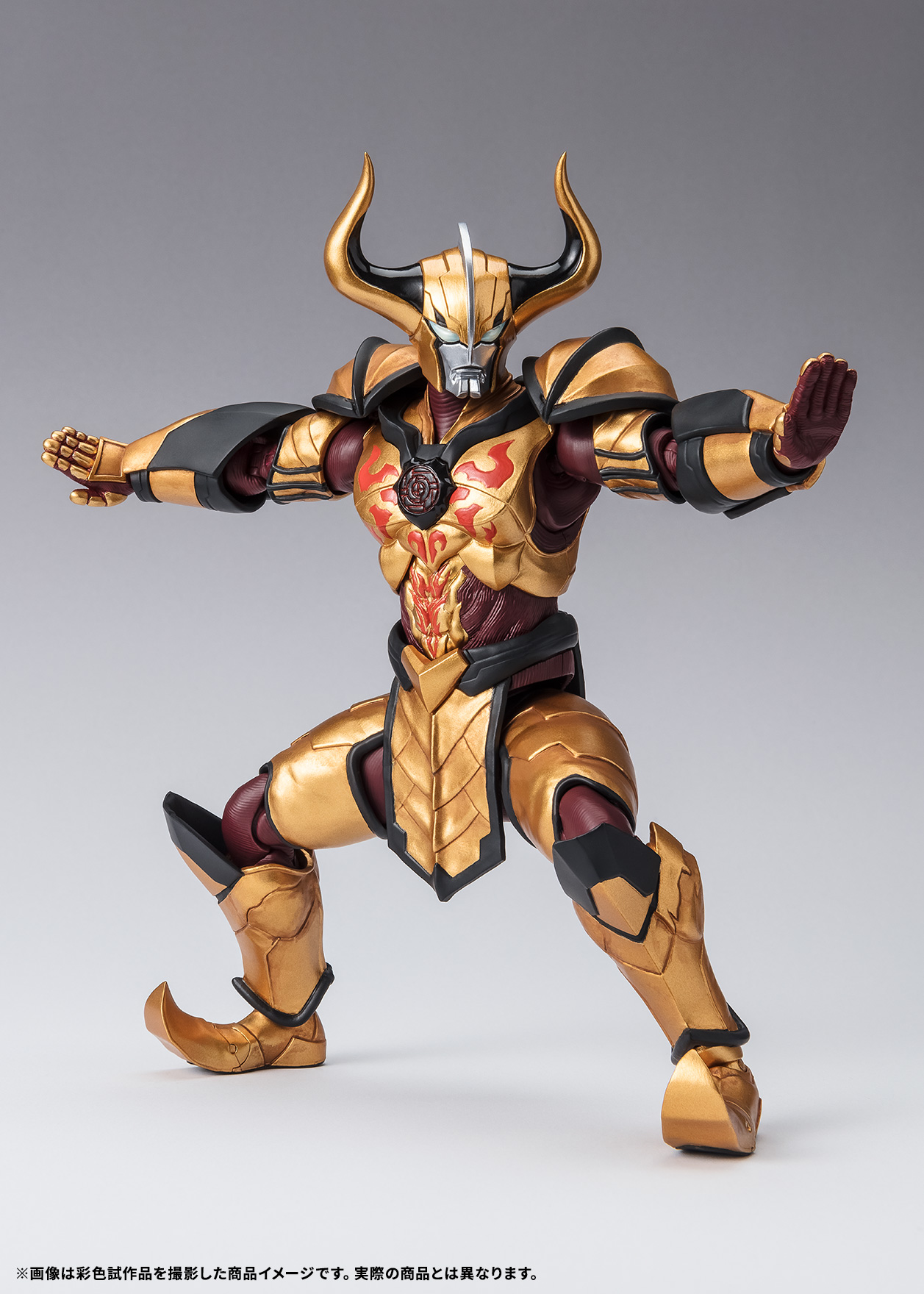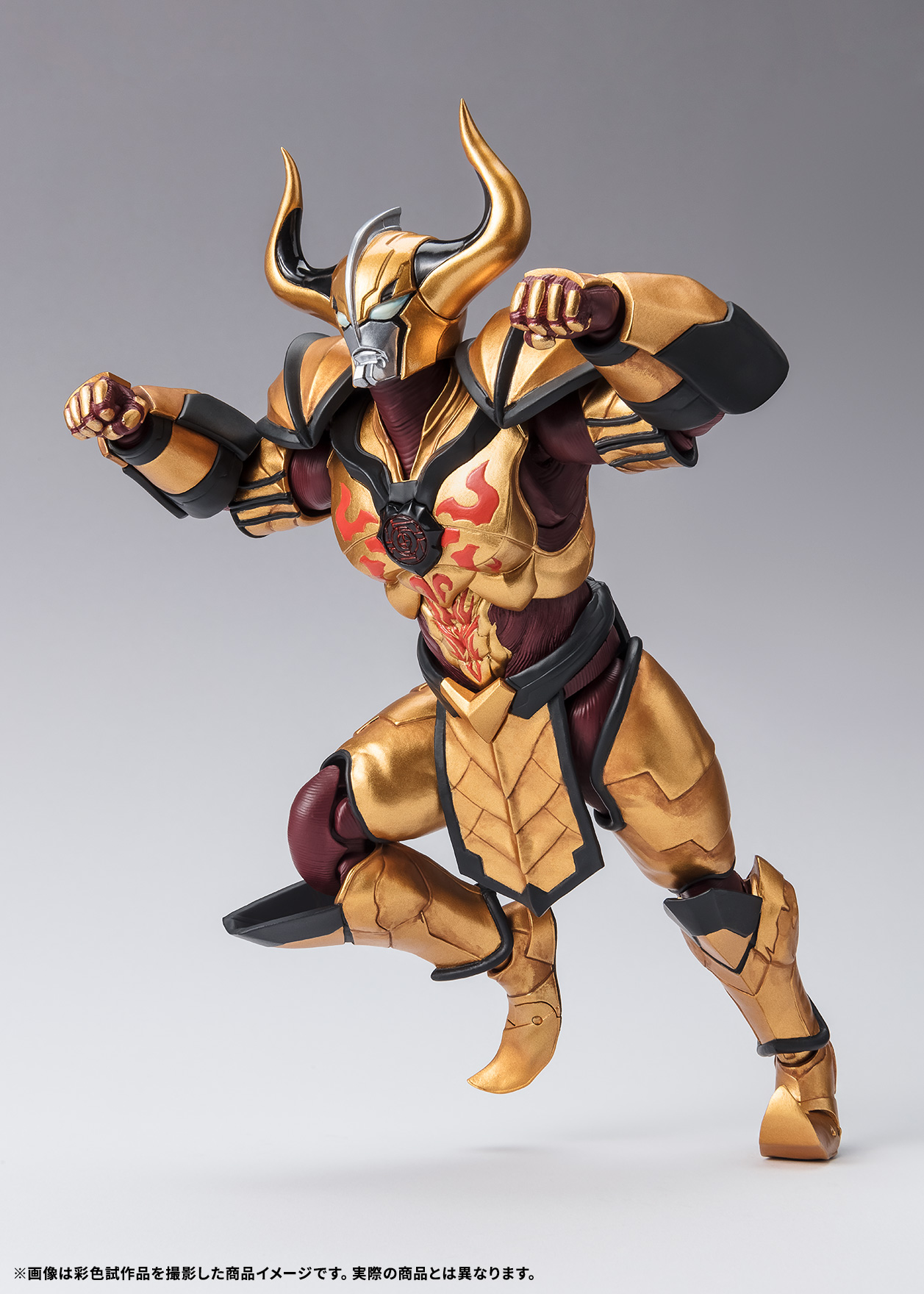 By using soft parts for the waist apron, the range of motion is secured. Combined with the pull-out mechanism of the hip joint, it is possible to easily pose with the legs wide open.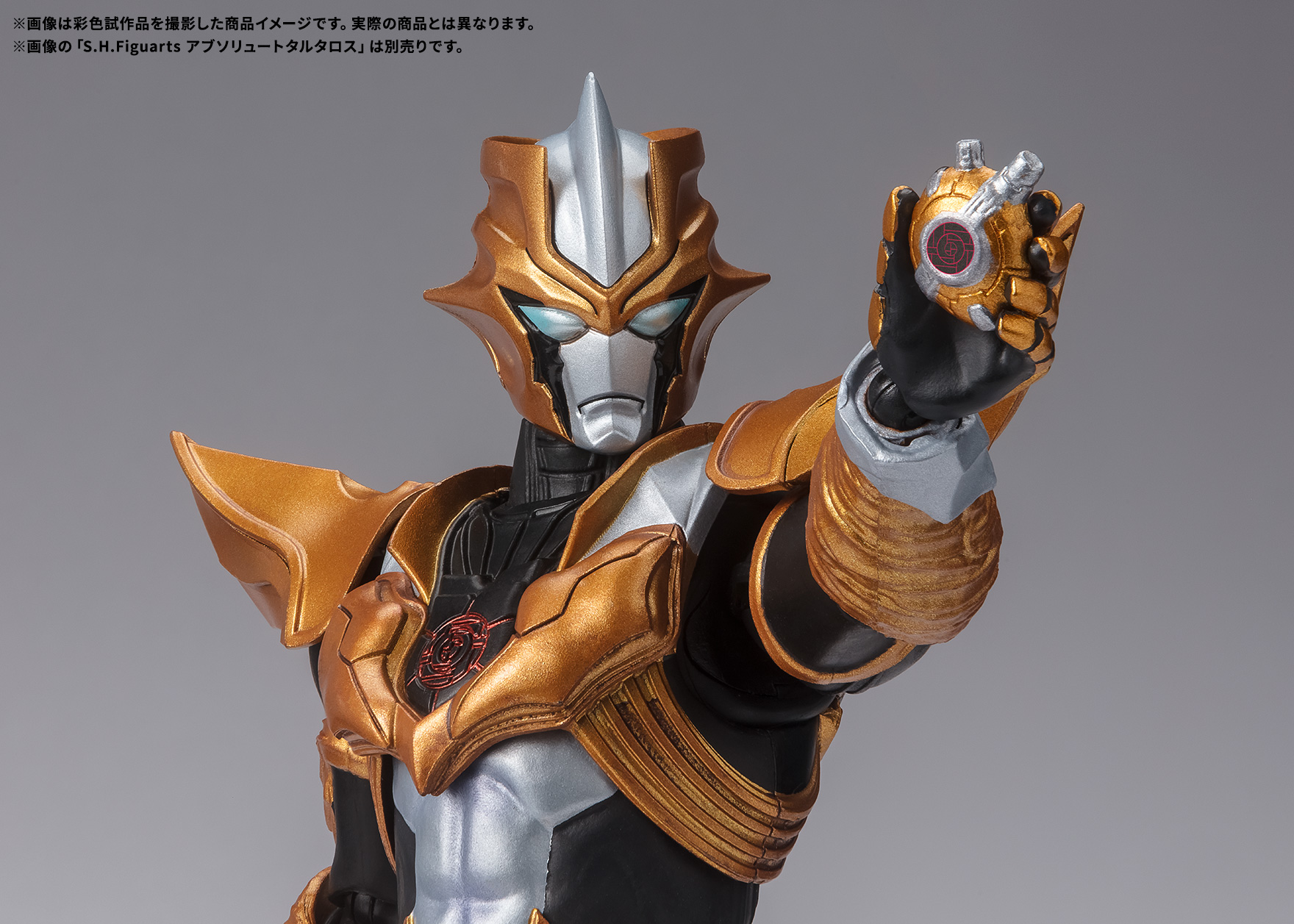 Interchangeable wrists holding the Absolute Heart, which can be used with S.H.Figuarts Absolute Tartarus (sold separately), are also included! The scene of Diablo's resurrection can be reproduced!
From now on, we will deliver the battle images of the Ultra Warriors and the Absoluteians with new shots! !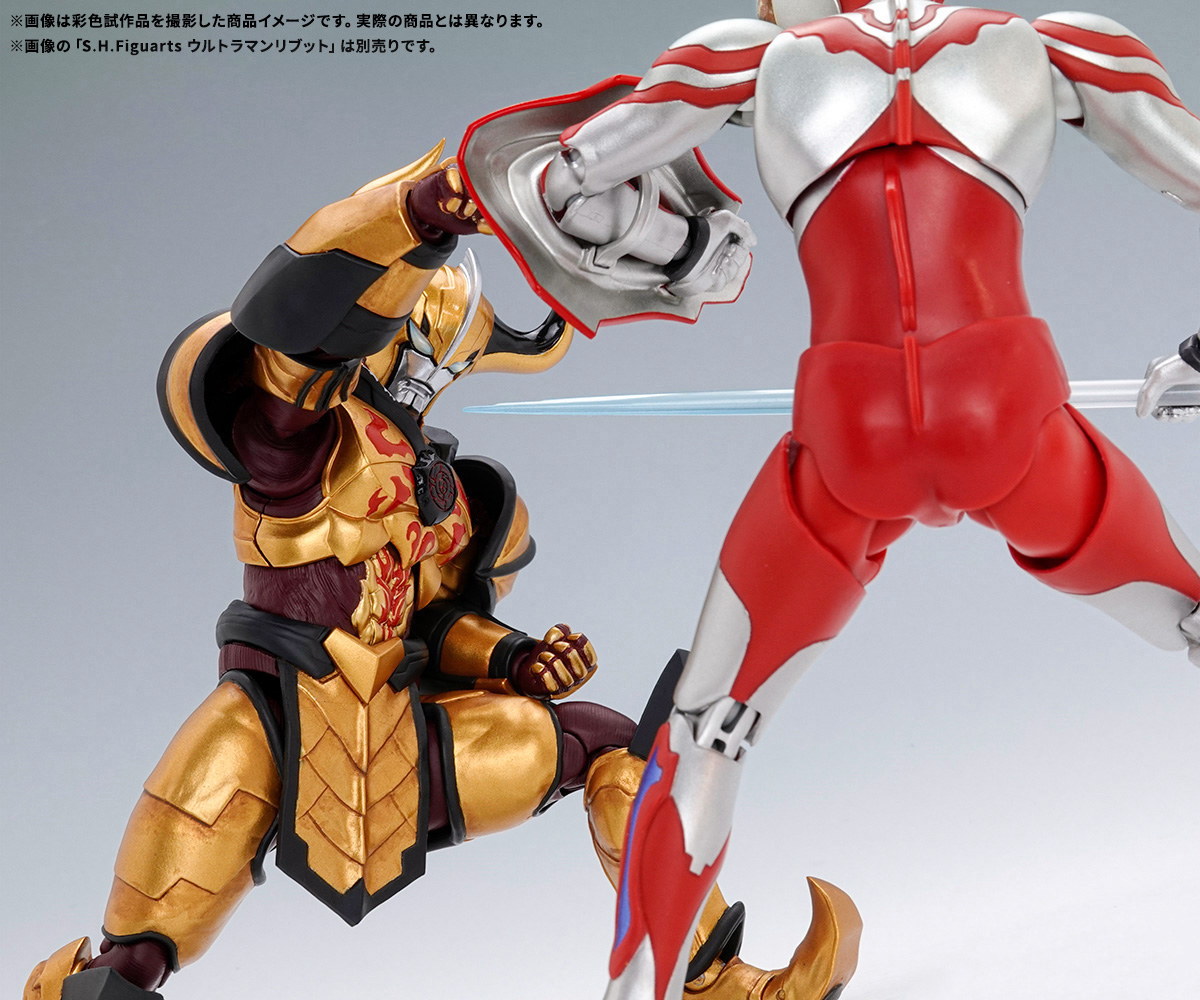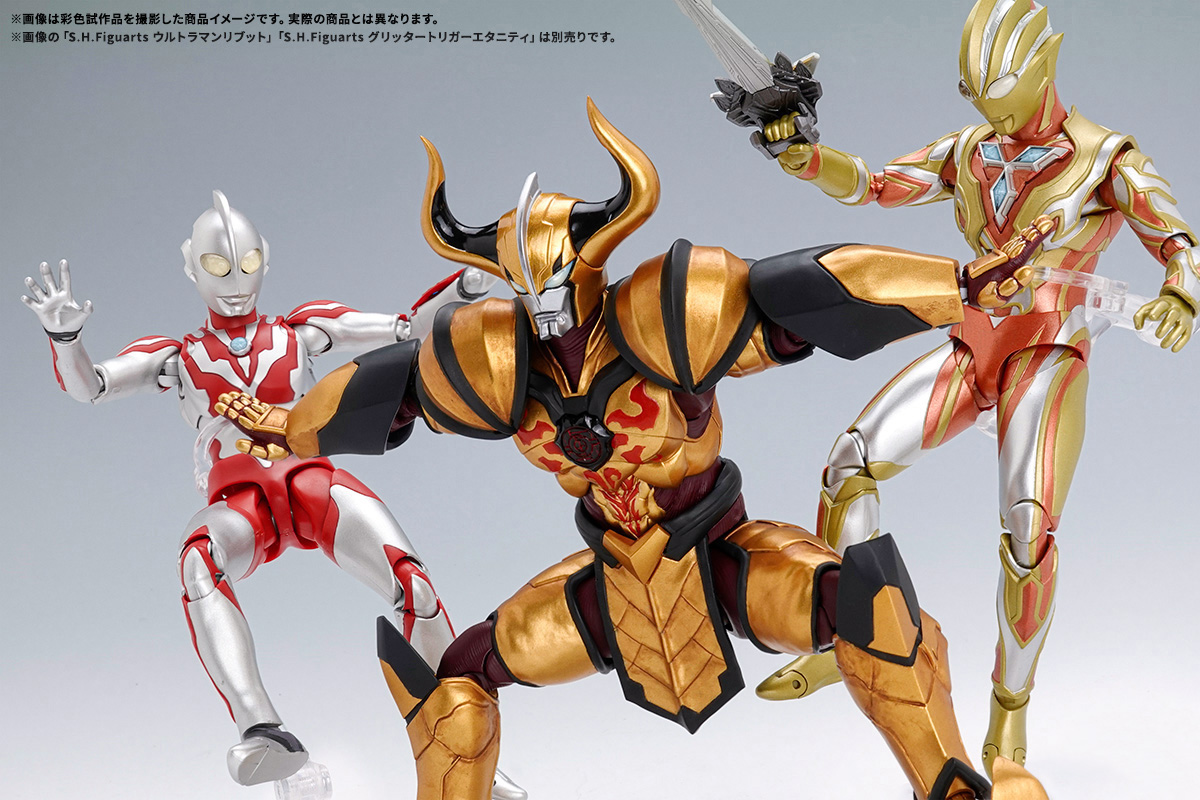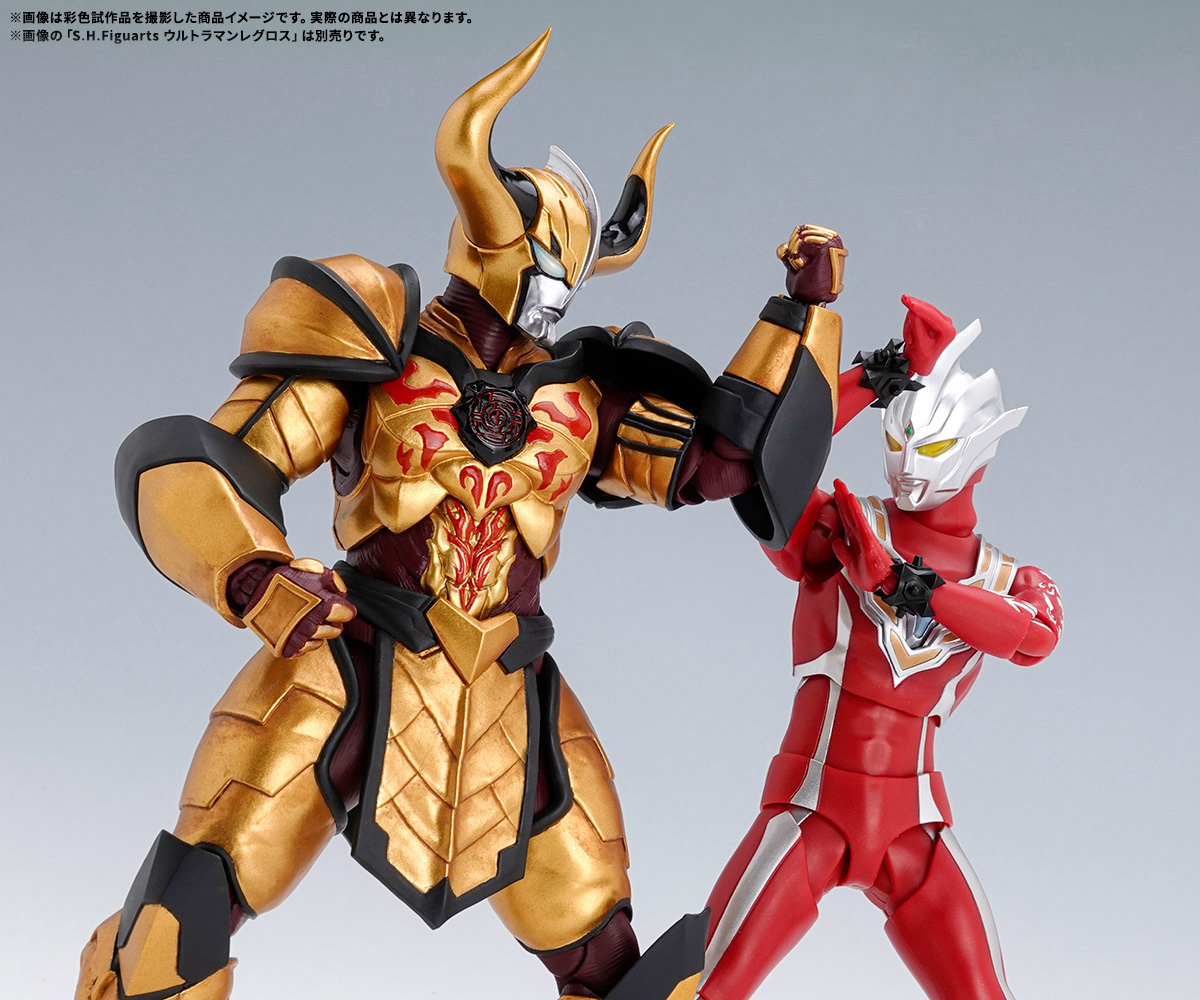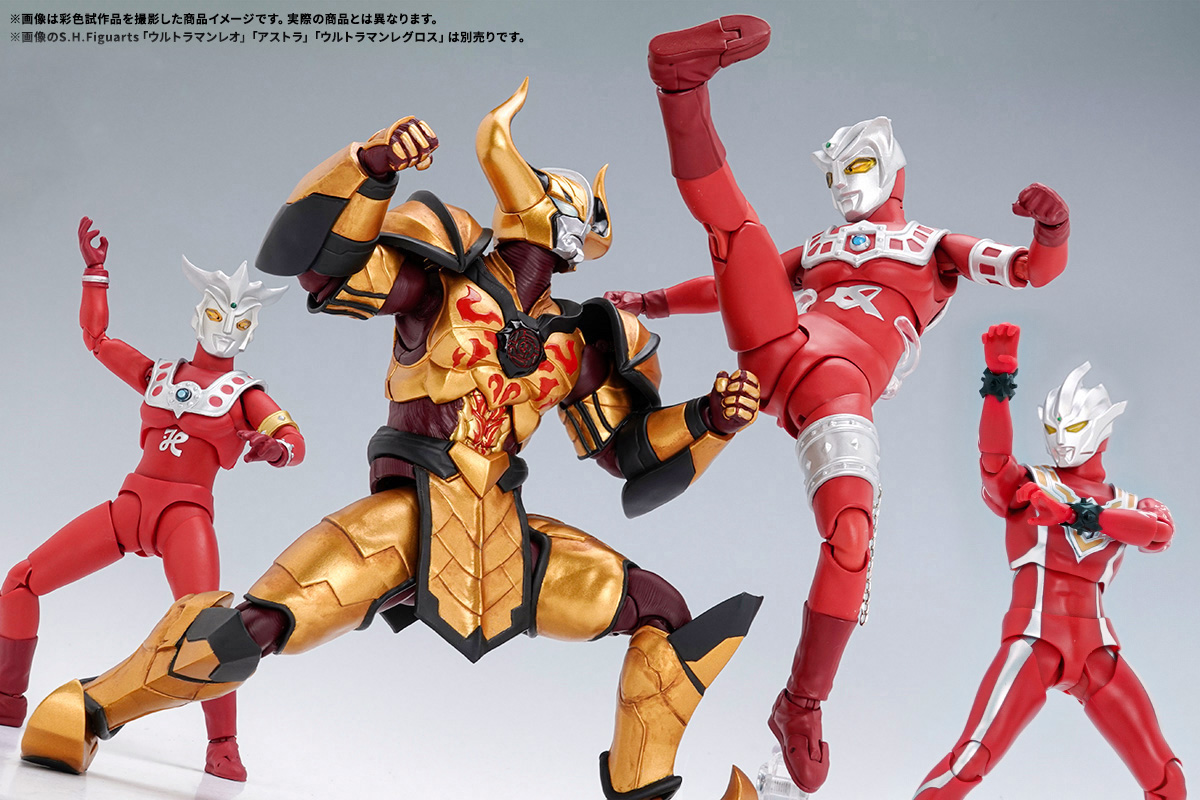 ABSOLUTE DIAVOLO has crossed dimensions and crossed fists with various Ultra Warriors! A number of fierce battles will be revived at hand!

That's all for now!
S.H.Figuarts ABSOLUTE DIAVOLO" will be available for reservation at Tamashii web shop from 4:00 p.m. on Friday, June 9!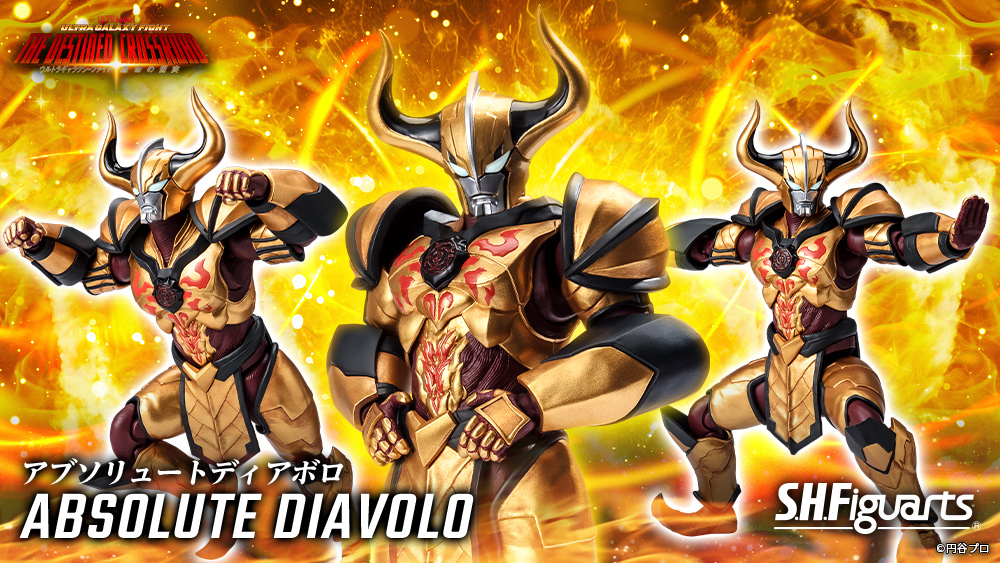 *Applies to the Tamashii Web Shop in Japan.
©円谷プロ