Interview Articles

4.13 Public! "Pacific · Rim: Uprising" Cast & Director Interview
2018-04-12 15:00 Update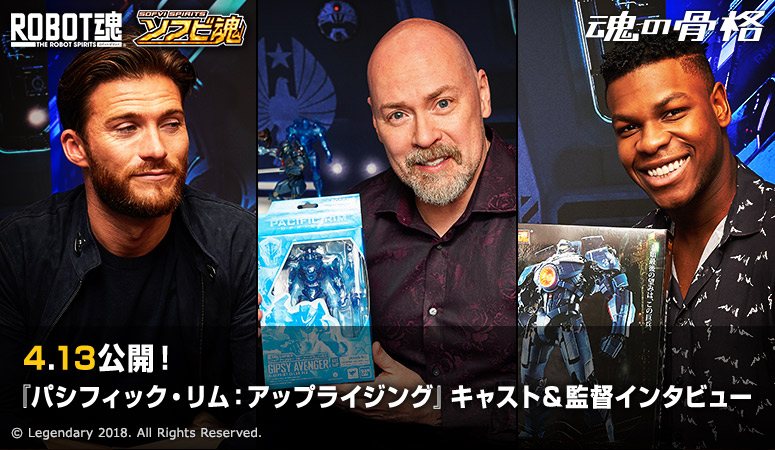 Topical work "Pacific · Rim: Uprising" is released from Friday, April 13, 2018!
And each series of "ROBOT SPIRITS" and "soft vinyl soul" which three-dimensionalized Jaeger and KAIJU appearing in the play are also on sale.

To celebrate this release & release, I got a comment from John Boyega, Scott Eastwood, and Steven S. Denite.
Check with the latest product information!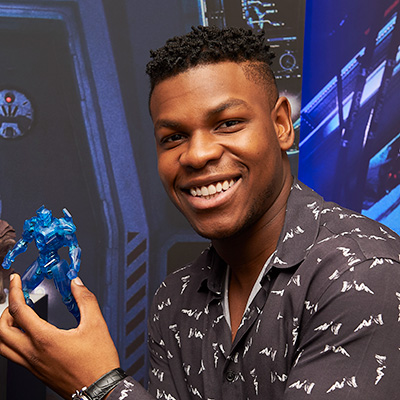 ■ John Boyega [Jake · Pento cost role]
To be able to ride a giant robot is the moment when my childhood dream came true. During shooting it's so exciting!
However, while I was watching the finished images over and over, I gradually seemed as if I were piloting Jaeger as a matter of course (laugh).
I love figures as well as animation and manga, it is a considerable collector.
So I was looking forward to the completion of the ROBOT SPIRITS.

This can also pose and coloring is also nice! If this degree of reproducibility, Japanese fans should definitely be satisfied.
I'd love to have a lineup of scrappers (small jaeger) with this size as well.
Even so, Japan is really exciting! I was really looking forward to visiting Japan.
Akiba is there (that was the stage in the play).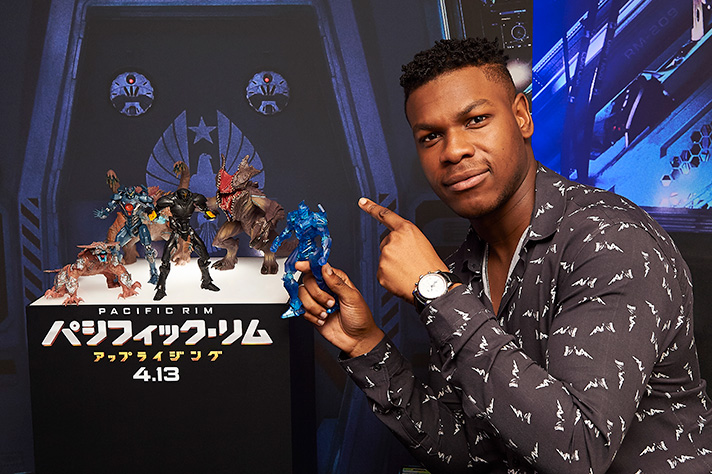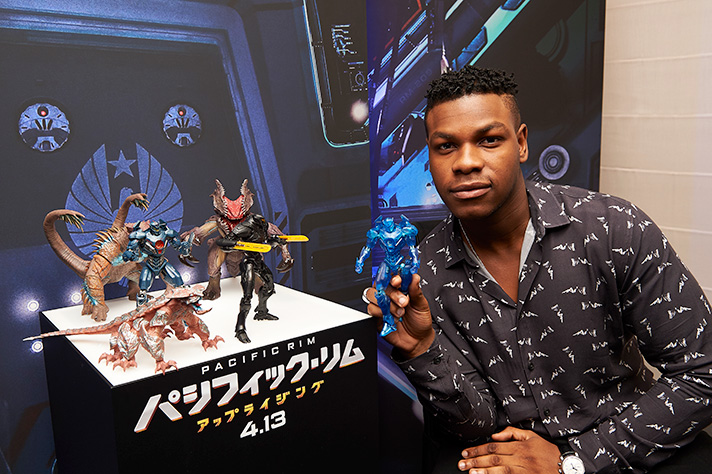 [PROFILE]
The leading character Jake / Pent cost cost to board the gypsy · avenger. In addition, it also serves as a field producer in the same work.
It is also known for playing the role of Fin in "Star Wars / Awakening of Force", and there are representative works such as "Detroit" "The Circle".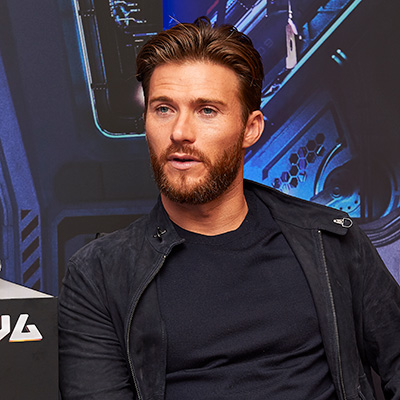 ■ Scott Eastwood [role of Nate Lambert]
It was a great fan of the previous work, so it was a big honor for me to enter the world view of "Pacific Rim" created by Guillermo del Toro. Especially I was glad that I became a pilot of Jaeger.
In real life, I am also manipulating helicopters, so I also had the feeling "I can do for myself!"
However, helicopter and Jaeger's maneuvering are quite different, though (laugh). Because Jaeger uses his whole body, he needs physical strength.

In the play, Jaeger, including the Gypsy Avenger I get in, is the ROBOT SPIRITS, but with quite high specs, I was very surprised at the range of motion.
In addition to tribute to director Del Toro, the movie has many respects on animation works and monster movies, and I think that there are places that I notice as much as you watch it.
Please visit the cinema many times.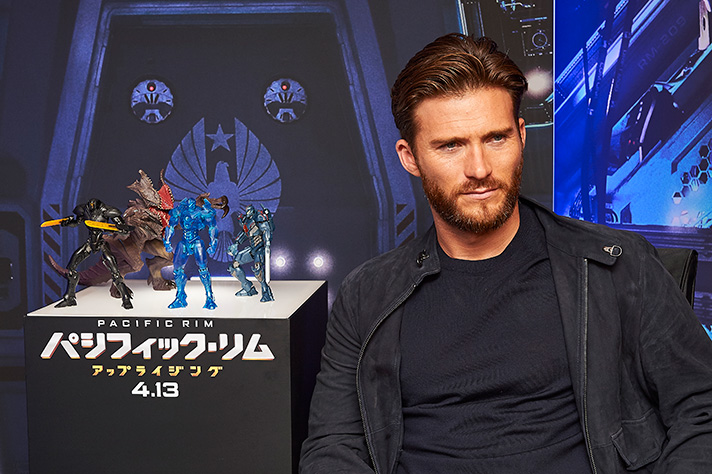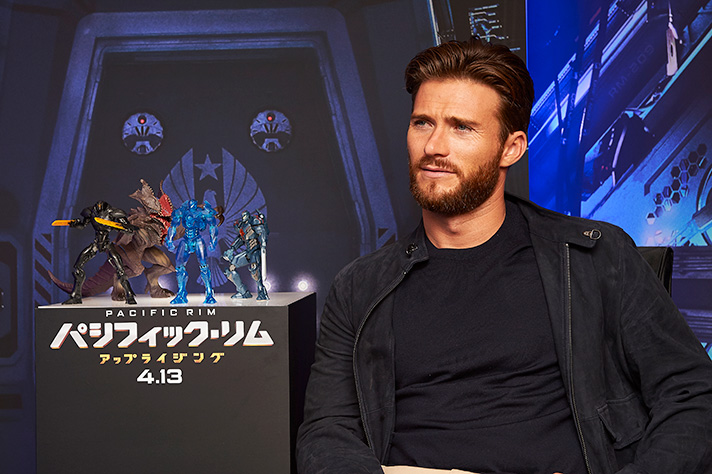 [PROFILE]
Jake 's partner, role of Nate Lambert. One of the most popular young actors in Hollywood.
Recently, he appeared in "Wild Speed ICE BREAK". He has also appeared in "Suicide Squad" and "Fury".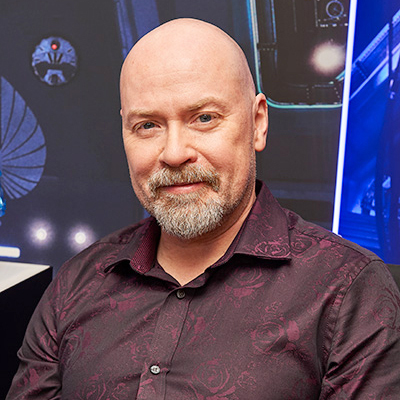 ■ Stephen S. Denite Director
"Pacific · Rim: Uprising" released from April 13 is a work packed with respect to Japanese animation and special effects that raised me. If everyone in Japan sees, it surely will feel "love" to my animation and special effects. Of course children are also enjoyable works, so please watch it with your family.

In the ROBOT SPIRITS, Jaeger such as Gypsy Avenger has already been lined up, but it is a figure that makes the "children" deep inside my heart very exciting.
Also in the play are Jaegers such as white mass production machine Drone Yeager and PPDC's blue fleet November Ajax. We are also looking forward to commercializing it here.
I'm sure that fans will want it too (laugh).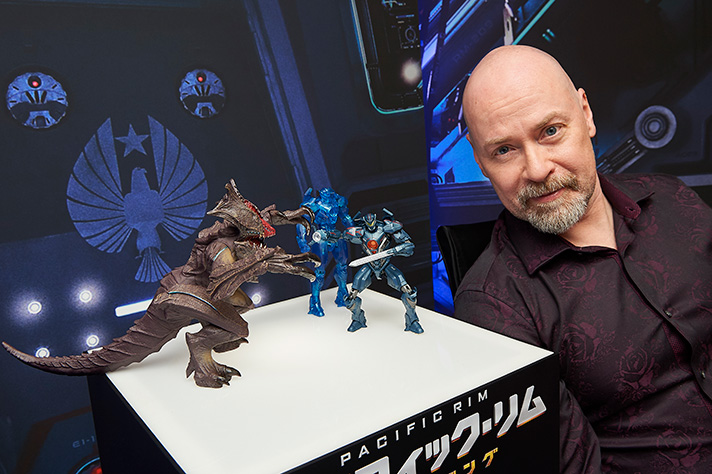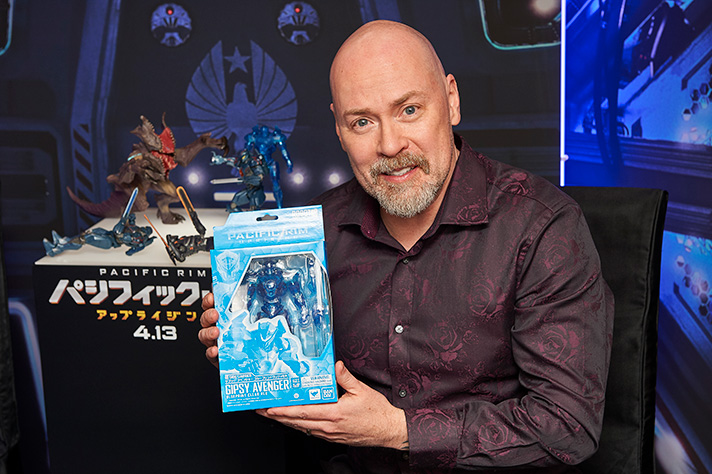 [PROFILE]
I'm from America. Screenwriter, Producer, Director. Worked on web and TV drama series such as "Daredevil" and "Young Perman".
Director Guillermo del Toro took over the previous work, and will serve as the director of "Pacific Rim: Uprising".
He has a deep knowledge of Japanese animation and special effects, and has declared himself a fan of "Godzilla," "Ultraman," and "Ambassador Magma."
■■ Latest figure information! ! ###
When you see movies, you will want to arrange them! Three major KAIJU who fought fierce fight with Jaeger including gypsy · avenger gather in soul flea spirit! !
»4.13 Battle to [New Generation]
"Pacific · Rim: Uprising" Movie Official Website
THE ROBOT SPIRITS
Bandai is a technology that has been accumulated over the years, high target for robot figures began to create heart = "robot soul" who loves the robot. Woven the craftsmanship of the state-of-the-art CAD technology + modeling craftsman in "modeling strange of", the three-dimensional a number of robots in the overwhelming degree of perfection.
SOFVI SPIRITS
"Soft vinyl figure" boasting a long history. In the name of the soul, the delicate details created by craftsmanship are expressed to the limit. The texture unique to soft vinyl faithfully reproduces the appearance of heroes and monsters.
Attention
Images are for illustrative purposes only.
Products may differ slightly from the images and illustrations shown.
Please note that products that have been on the market for some time may no longer be produced or sold.
Information on this website, such as product names, release dates, and prices, is subject to change.
Product release dates refer to their original release date in Japan. If you are looking for release dates outside Japan, please check with a store in your region.
If you cannot find information about the status of a product, please inquire with your local retailer.
This website includes Tamashii Web Shop products shipped after July 2012.
Note that some products sold by TAMASHII NATIONS will not be listed on this website.
This site lists previously released products with the new tax rate (10%) that would apply if purchased in stores today.
Please note that the listed price may differ from the initial release price (which applied the previous tax rate).
The price listed reflects the manufacturer's suggested retail price including consumption tax.
The price on Tamashii Web Shop reflects the retail price including consumption tax.
The "Buy Now" button that appears when a Tamashii Web Shop item is available for purchase is a service that allows you to add the desired item directly to the Premium Bandai cart. It may not function due to Premium Bandai maintenance or your device settings.
If Premium Bandai experiences heavy traffic, pages on the website, as well as the "Buy Now" button, may not display properly. If this happens, please try again later.
If you are using an iPhone, the "Buy Now" button may not work for you outside of Japan. Turning off "Prevent tracking beyond this site" in your browser settings may remedy the situation.
この記事を評価する
このページの内容は役に立ちましたか?
一言コメント