ABOUT
TAMASHII NATIONS WORLD TOUR
-TAMASHII NATIONS 15th ANNIVERSARY- 開催
ツアー最後となる5会場目はPARIS!
To express our appreciation for the 15 years of support we've received since establishing 
TAMASHII NATIONS, 
we'll be holding a series of major events that will travel to five different cities around the world.
PARISでは、Pavillon Rive Gaucheで実施予定!
The latest figures in the "NARUTO" series, 
the "CHOGOKIN" series, and more, will be there
at fun exhibits that everyone is sure to enjoy.
DATE
TAMASHII NATIONS WORLD TOUR - PARIS
CEST 2023年9月15日(金)~17日(日)
9月15日 15:00~21:00(20:30最終入場)
9月16日 10:00~20:00(19:30最終入場)
9月17日 11:00~18:00(17:30最終入場)
*混雑状況により、時間を変更する場合がございます。
*Business hours are subject to change without notice due to weather conditions and the preparation of the facilities.
ADMISSION
FREE
*Depending on the congestion of the venue,
 entrance limits may be implemented.
ACCESS MAP
Pavillon Rive Gauche

8 rue Frédéric Sauton 75005, Paris, France
GIVEAWAY
Luxurious special gifts will be given to visitors!

Attend the event, clear Steps 1 and 2, and get
"Special shoulder bag※​as a special prize!
*Note that the number of items distributed each day is limited.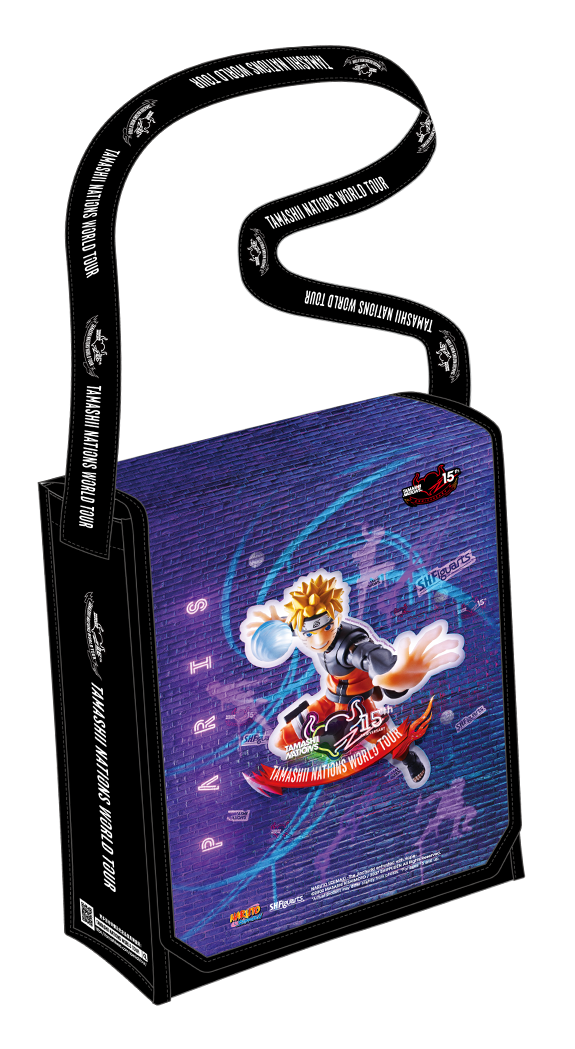 STEP 2

Please show the follow screen to event staff.
Official
Social Media
Instamashii
リンクします。
#TAMASHII_WT​
 Post pics from the venue on social media to this hashtag!
*The number of visitor bonuses is limited, and will conclude once the allotted amount for each day runs out.
*Only one gift per person will be distributed during the exhibition.
*We ask that participates do not post any of the following items.
・Contains content that violates or is likely to violate laws, public order and morals
・Things that include the meaning of advertisement by posting a specific site or address, etc.
・Including information that can identify an individual, such as another person's name, address, telephone number, or e-mail address
・Content that interferes with the operation of our website or SNS account and damages our credibility
・Things that may conflict with the rights of specific characters or talents
・Content that contains inappropriate expressions such as slander, complaints, or discrimination against others
・Things that infringe on the copyrights, portrait rights, or other rights of others
・Others that the Company deems inappropriate
For every €100 purchase of the commemorative event item, a limited edition stage will be given as a special gift!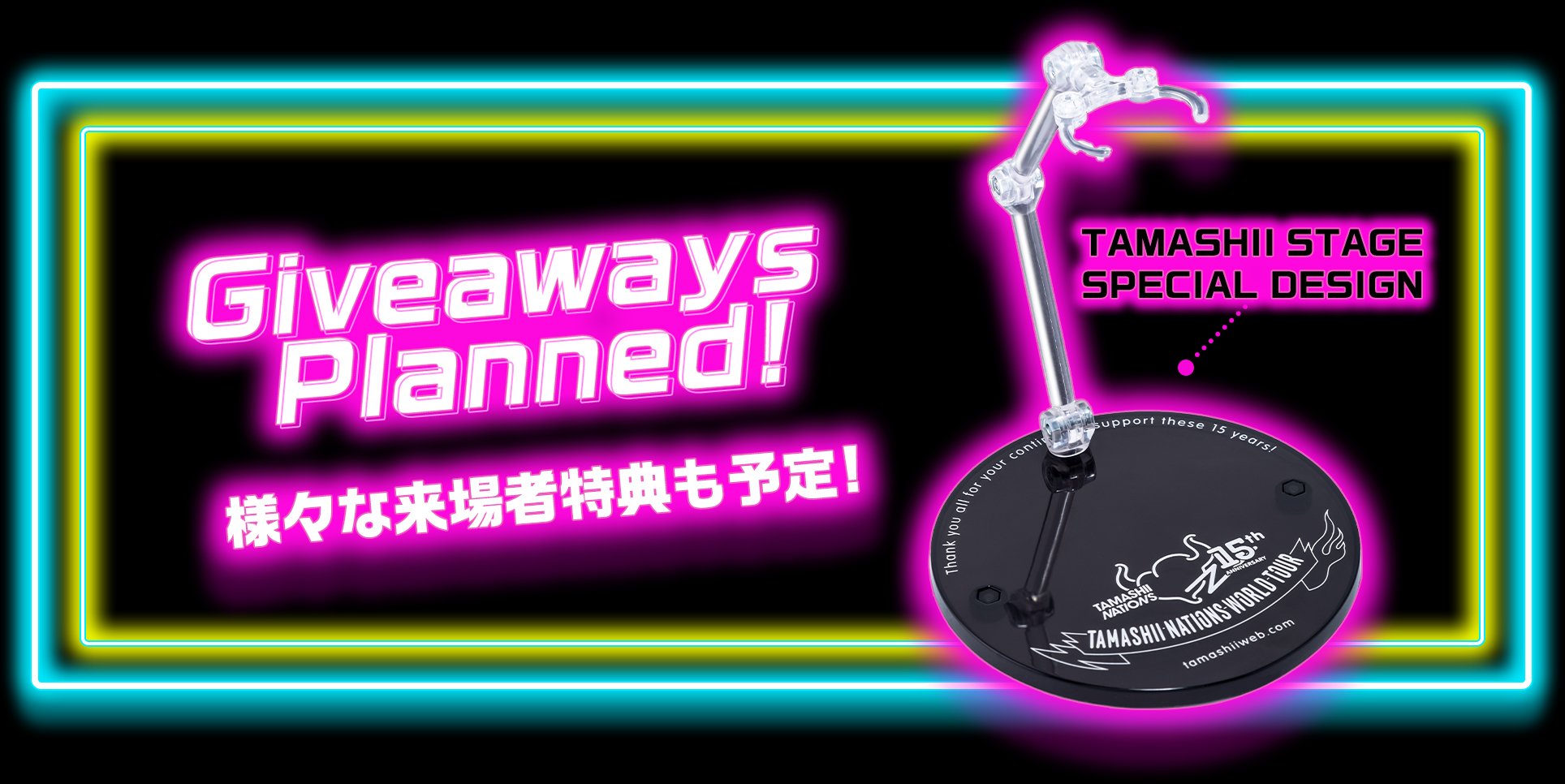 *The number of visitor bonuses is limited, and will conclude once the allotted amount for each day runs out.
*Distribution criteria may vary from venue to venue.
*The contents of visitor bonuses are subject to change without prior notice.
*Items may be distributed after the event.
NEARBY STORE PURCHASE BONUS
9月15日(金)より、イベント会場周辺店舗に来店した方に
「魂ネイションズ15周年ステッカー」をプレゼント!
Distribution Conditions

Purchase of a TAMASHII NATIONS item 
(1 sticker per checkout)

Distribution Period

9/15 (Friday) - Ends as soon as stock runs out

Distributing Stores

We will announce the participating stores via social media when details are set.

Official Instagram account