ABOUT
TAMASHII NATIONS WORLD TOUR
-TAMASHII NATIONS 15th ANNIVERSARY-
!
The First Stop Is New York!
To express our appreciation for the 15 years of support we've received since establishing 
TAMASHII NATIONS, 
we'll be holding a series of major events that will travel to five different cities around the world.
The first event in America will be held at two venues in New York:
Grand Central Terminal and 
Times Square!
The latest figures from the "Dragon Ball" 
and "Mobile Suit Gundam" 
series will be on display, along with many other
fun exhibits that everyone is sure to enjoy.
DATE
TAMASHII NATIONS WORLD TOUR - NEW YORK
From April 28, 2023 (Friday) to April 30, 2023 (Sunday)
10:00 AM–8:00 PM (EST)
(Will close at 6:00PM on the final day.)
*Depending on the situation, final admission time may be earlier.
ACCESS MAP
Grand Central Terminal

89 E 42nd St, New York, NY 10017 USA

Times Square (Duffy Square)

7th Ave & W 47th St, New York, NY 10036 USA
GIVEAWAY
A variety of special giveaways are planned!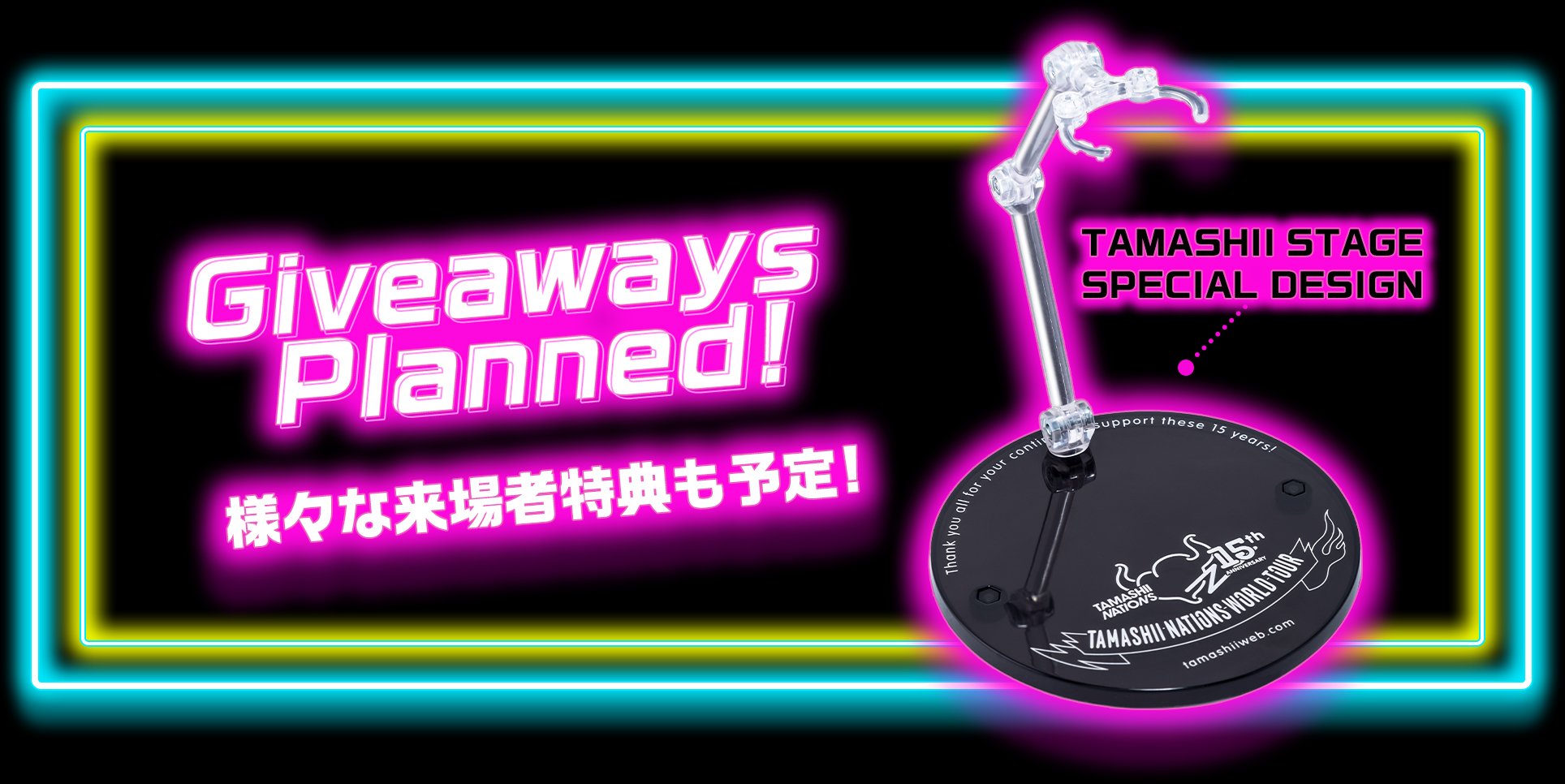 *The number of visitor bonuses is limited, and will conclude once the allotted amount for each day runs out.
*Distribution criteria may vary from venue to venue.
*The contents of visitor bonuses are subject to change without prior notice.
*Items may be distributed after the event.
*More details will be available on this site at a later date.
HOW TO BUY
EVENT EXCLUSIVES
Coming Soon...
Commemorative Items

CLICK HERE